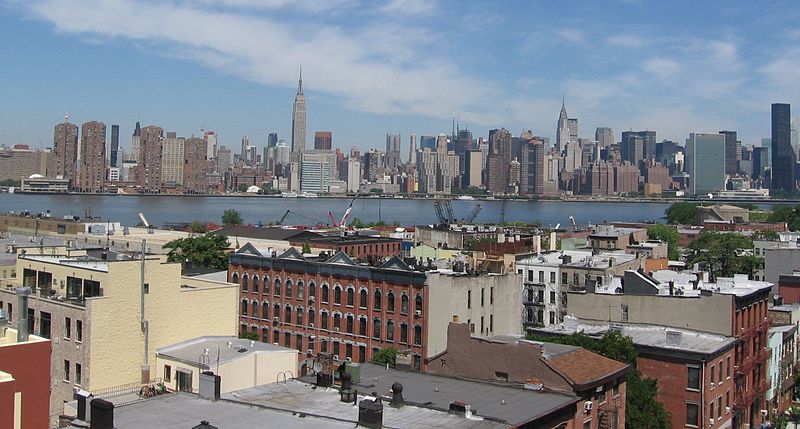 Cool, hip and trendy—these are the three adjectives that are most often associated with the brooklyn neighborhood of Greenpoint, and one has to admit that those three words are a pretty accurate representation of this area that is home to everyone from working professionals to large families.
With a variety of outlets for fun and entertainment present in the neighborhood, Greenpoint residents are especially lucky in being able to lead great, fulfilling lifestyles that are also extremely affordable. Greenpoint is home to a number of restaurants and bars, with each of them catering to almost every possible cuisine or theme that is interesting in New York today. Many local small businesses have storefronts in the neighborhood, selling everything from farm fresh produce to curios and antique knick-knacks. Getting around the neighborhood is made easy by the bus lines that service the neighborhood, while getting to Manhattan and other parts of the city can be done easily by using the G train of the New York City Subway.
Thanks to the popularity of the neighborhood, Greenpoint is seeing a number of new luxury rental buildings to meet the demand of people hunting for homes in the area. While the luxury homes being built here are befitting all of New York luxury standards, Greenpoint residences along the waterfront are particularly impressive for their fabulous views of the Manhattan skyline. Home hunters looking to live near green spaces won't be disappointed in Greenpoint thanks to the presence of the McCarren Park, which also offers a swimming pool in the summer.
Too many results? Narrow down your Manhattan apartment search using our Advanced New York Rental Search technology.