Which Type of Manhattan Apartment Is Right for Me?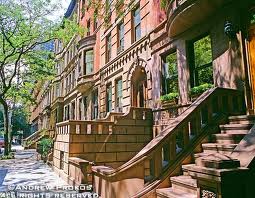 As you'd expect, Manhattan apartment options are as diverse as the island's culture and commerce. Get acquainted with what you'll see as you browse...
Brownstone
Brownstone residents pride themselves on the presentation of their charming pieces of 19th century architecture. A classic brownstone typically has a stairway from the sidewalk to a second-floor entrance, meant to avoid bringing in mud... since these apartments were originally developed next to horse traffic.
Abundant in Upper Manhattan, many brownstones have backyard gardens, adding to their old-fashioned character.
Condo
Many people like having an ownership stake in their homes, instead of just paying rent. That's the beauty of living in a Manhattan condo... it's real property. Condo buyers receive individual deeds, just like buyers of houses.
The primary attraction to this arrangement is the ability to buy affordable housing in fantastic areas that otherwise might be a little pricey.
Co-op
Eighty-five percent of all New York apartments up for purchase are in co-op buildings. Real estate corporations own co-op buildings and sell company shares that entitle buyers/shareholders to proprietary leases. Co-op shareholders contribute a monthly maintenance fee to cover building expenses like heat, water, insurance, staff, and taxes. Portions of fees, plus real estate taxes, are tax deductible.
Co-ops are known for harboring their own tight communities.
Loft
Originally popular with artists, they've become a common sign of gentrification in New York neighborhoods like Greenwich Village, Chelsea, SoHo, and Tribeca.
Often converted from warehouse space, Manhattan lofts are famous for open floors and high ceilings... making them blank canvases for creative owners. Some include eccentric decor like columns, spiral staircases, balconies, and huge windows.
Pre-War
At 12 to 15 stories tall, pre-war apartments usually offer high ceilings, hardwood floors, and room to breathe. Common to the Upper West Side, some even feature fireplaces and doormen!
The term pre-war usually refers to buildings constructed before 1945... But builders have begun using the term to describe new Manhattan apartments styled to include pre-war qualities like soundproof walls, grand foyers, and white tile.
Post-War
Built between the late '40s and mid '70s, most Manhattan post-war apartments come packed with amenities like housekeeping, pools, new appliances, gyms, sunroofs, community rooms, and valets.
They're known for size, flexibility, and varied layouts. Many are less costly, have better views and garages, and have more lenient boards... making it easier to get away with adding things like pre-war touches.
Townhouse
Many New Yorkers agree: townhouses are worth a higher investment, since they provide a level of privacy scarce in Manhattan and a charm all their own. Their small footprints make walking around town extra convenient.
Many Manhattan townhouses include classic decor, personal backyards, kitchens with space for dining, fireplaces, and large living rooms. Maybe best of all, moving into a townhouse involves a very tolerable amount of paperwork.
Walk-Up
Named for their lack of elevators, walk-ups are the most affordable of Manhattan homes. As multi-family facilities, they foster a sense of community.
Walk-ups have been some of the hottest NYC real estate rentals in recent years... And they're especially popular among home flippers.