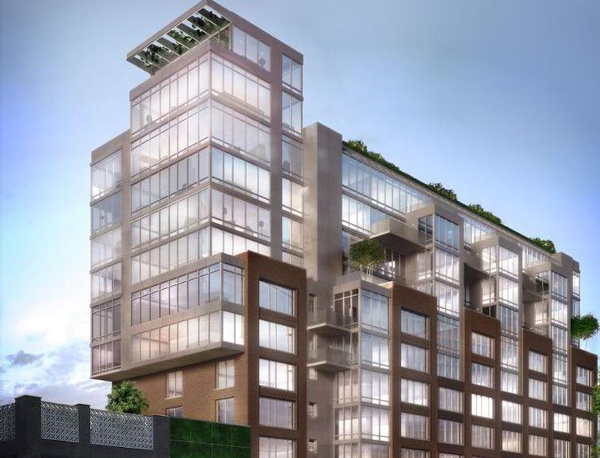 Green Apartment Building. Sounds good, right? But what actually makes a green rental apartment building a green rental apartment building? And is a rental apartment in a green apartment building really any better than a rental apartment in a plain old luxury rental building?
Luckily, there's more to green building and green living than buzz. Thanks to the United States Green Buildings Council's LEED Green Building Rating System, which assigns points and grades across a broad spectrum of building efficiency metrics, it's easy to tell a green apartment building from a regular old apartment building. So, what sets green rental apartments apart from the rest?

Indoor Environmental Quality: Green buildings generally offer excellent ventilation and daylight, air quality monitoring systems, and efficient heating. For those renting in green apartment buildings, green means a living space that is safe, efficient, comfortable, and healthy.
Energy & Water Efficiency: As with regular rental apartment buildings, green apartment buildings must measure up to basic energy standards. But to earn high scores from LEED, green buildings need to optimize energy by at least 14% above the average. State-of-the-art building management systems make this easier than you'd think, and some green apartment buildings also purchase green power or even generate their own energy on-site.
Responsible Resource Use: Call it efficiency, if you like. In addition to offering convenient recycling, apartments for rent in green buildings tend to feature local, rapidly renewable, recycled, or recyclable materials, and almost always feature Energy Star-rated appliances.
Sustainability: Sustainability is big buzzword in green building, and manifests itself in many different ways. Green buildings must be constructed to high standards and in ways that minimize waste, but efficiency doesn't stop once the building is finished. Residents at green buildings are typically able to carpool, bicycle, and use public transportation with utmost ease. Being steps from the subway, for instance, earns developers LEED points, and makes renters happy as well. Nearby green space earns a builder LEED points as well; it also helps them score with renters, who get some nearby green outdoor space to go with their green living space.
Innovation: Builders can even earn bonus LEED points by coming up with new ways to maximize efficiency. We'd list some of those here, but they'll be out-of-date by the time you read this. Green building in Manhattan is growing that fast.
Interested in a rental apartment in a green building? Contact us for details on how we can get you into a Manhattan Green Building.