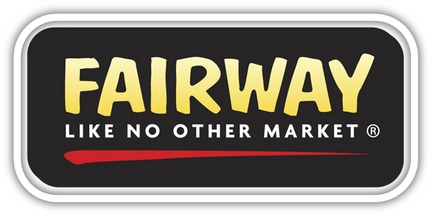 Beloved Manhattan grocery institution Fairway bills itself with the slogan, "Like No Other Market." Which is true insofar as no other NYC market we at Luxury Rentals Manhattan can name has higher stacks of produce, a more competitive olive bar -- even Amar'e Stoudemire could get boxed out in there -- and a better selection of gourmet foods. For Upper East Siders, though, the sad fact of the matter was that Fairway was like no other market on the Upper East Side. Which takes nothing away from the Upper East Side, which has its own unique charm and charisma (and some very nice luxury rental listings, naturally). But the Upper West Side-envy with which Upper East Siders were previously afflicted should be ameliorated by the news that a new Fairway outpost will be moving into the old Barnes and Noble spot on East 86th Street this winter. While it's tempting to say that the Upper East Side's new Fairway is is Like No Other Asset To The UES, there is actually one with which it has something in common -- that would be the new Upper East Side Shake Shack, which opened just a couple blocks west on East 86th Street. The Upper East Side has always been one of Manhattan's elite places to live, and home to some of the finest luxury rental listings in Manhattan. Now, belatedly, it's increasingly home to the sort of fun, Upper West Side-y foodie joints that it had previously been missing. If you're wondering how this makes Upper East Side rental listings more appealing, you obviously haven't been to Fairway (or Shake Shack) recently.
The massive 45,000-square-foot new Fairway will become a huge asset to the residents of UES in a host of ways. Considering the spotty-ish grocery store options -- no offense, Gristede's, but also: come on, Gristede's -- that have made foodie-minded UES'ers undertake their usual haul to other gourmet food stores. As upscale as the Upper East Side has been, and remains, its charms have always been of the old-fashioned sort. But it takes nothing away from Bloomingdale's or the Metropolitan Museum of Art or whatever your Upper East Side landmark of choice to point out that sometimes a reasonably priced cheeseburger or fairly priced gourmet home-cooking supplies can do just as much for a neighborhood as can another upscale restaurant or boutique. And as much as we at LRM love Shake Shack -- that would be a lot -- we love Fairway that much more. Even to those for whom a well-stocked cheese section is not necessarily cause for a parade, the arrival of Fairway is good news, if only because it is little livability improvements like this that keep Manhattan's most desirable residential neighborhoods desirable.
If you were wondering why you were hearing cheers coming from Claridge House -- a luxury rental development just a block away from the planned Fairway -- or 160 East 84th, now you know why. Although once the Fairway opens, it should be that much clearer. Just be careful in the olive bar, please. Sharp elbows over there.