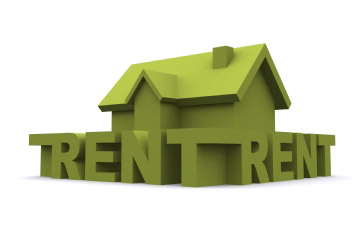 From earthquake aftershocks to hurricane-turned-tropical-storm Irene, New York City has seen its fair share of natural hazards in 2011. In a city filled to the brim with luxury rental apartments, many renters have a false sense of security and misconceptions about renters insurance. According to a 2010 survey, more than 70% of the 81 million Americans who rent either do not have renters insurance or even know that it exists. Given that the average American renter owns up to $30,000 in personal properties, a renter who finds himself or herself as an unfortunate victim of mother nature would potentially be paying for the bills all out of their own pockets.
Most renters are unaware that their landlord's home owner insurance does not cover damage to the renter's personal properties. In other words, the landlord is not responsible for anything other than damages and repairs to the building itself. So if an upstairs neighbor overflows the tub or a roommate left the oven on too long and the brand new, expensive computer or business suit suffers water or smoke damage, renters without renters insurance will be out of luck.
When shopping around for a policy, it is important to evaluate what each policy will and will not cover. The most basic renters insurance should provide at least minimum coverage from vandalism or theft, natural hazards, medical liability for uninsured parties and property damage that occurs as a result of property defects. Renters insurance policy comes in two categories: Actual Value Coverage (AVC) and Replacement Value Coverage (RVC). Actual Value Coverage, also known as cash value policies, will cover the cost of the items lost at current market value. Replacement Value Coverage will reimburse you based on the value of the same model at the time of reimbursement. In general, AVC tends to be more affordable but it leaves your property at the mercy of depreciation, while RVC doesn't factor in depreciation, so you'll likely get more money for lost property. Given the choice and the ability to afford it, RVC tends to be the better value for one's money in the long run.
Contrary to popular beliefs, renters insurance is only a fraction of the cost of auto and home insurance. Many insurance companies offer flexible payment options that accommodate even the most modest-living college students. Much like auto insurance, each company offers many discounts and deductibles such as living in a smoke-free apartment, high credit score and, of course, purchasing multiple policies from them, so it is definitely encouraged to shop around. In fact, many of the discount criteria are already included in the amenities of many luxury Manhattan apartments for rent. Amenities like a 24-hour doorman, video security systems and fully attended lobby will all automatically warrant a discount on renters insurance premium. Life in a high-end SoHo and TriBeCa apartments may be a luxury, but the comfort of knowing that your memories and possessions are safe doesn't have to be.