We expect the real estate market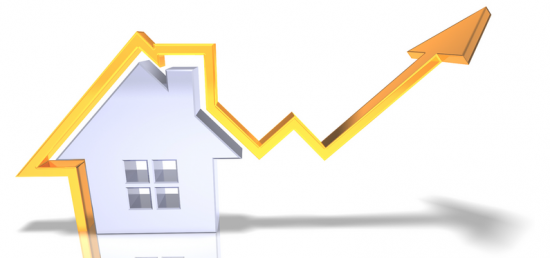 to slow down during the holiday season. Realtors plan for it. The November and December markets are often the lowest of the year, with prices shooting back up by the first quarter of the new year. But last month's rental market report tells a different story. November rental prices were indeed down from the previous month, but by a number smaller than anyone would have guessed. And average prices in all Manhattan rental markets in November were considerably higher than they were at the same time last year. People want to rent in Manhattan, it seems, and they're willing to pay dearly for the privilege.
The MNS just released its Manhattan Rental Market Report for November, showing an average overall market price decrease from the October highs of just 0.2%. One-bedroom apartments citywide declined the most, dropping by 0.73%, while two-bedrooms are up 0.4%. In non-doorman buildings, both studios and two-bedroom apartments were up, both hitting highs for the year at $2,223 and $4,267 respectively. Doorman buildings saw their rent decrease slightly in both studios and one-bedrooms, but two-bedrooms in doorman buildings actually increased by a fraction of a percent. Every market saw large increases from their November 2010 numbers. One-bedrooms in buildings without doormen were 8.3% higher, and two-bedrooms grew by a whopping 18.6%. In doorman buildings, one-bedrooms were up 10.4%, and two-bedrooms were up 12.6%.
As for the rental prices in individual neighborhoods, conventional wisdom reigned in November. Non-doorman buildings for studios, one-bedroom, and two-bedroom apartments were most expensive in Tribeca and cheapest in Harlem. Doorman buildings were cheapest across the board in Harlem, while doorman studios were most expensive in Tribeca, and one- and two-bedroom apartments were priced highest in SoHo.
There could be any number of reasons why prices aren't dipping like they usually do. One factor is the lack of inventory. There's been less movement in the rental market recently than we're used to, and fewer apartments are on the market. Another factor is that financial insecurity is leading more people to rent apartments rather than buy condos. The higher demand matched with the low supply could explain last month's numbers. Realtors disagree on where prices are headed as we enter the new year, but they agree the X factor is the economy.
In any case, it means that winter leases are harder to come by this year than they normally are. Renters are going to have to work with the same prices they saw over the summer and early fall. But there are some things the savvy renter can do to keep it relatively cheap. Certain neighborhoods saw the kind of numbers we expect in November. In the East Village, one-bedrooms went down 4.8%, and two-bedrooms dropped by 5%. Studios particularly took hits. Non-doorman studios in Midtown East fell by 8.2%, and doorman studios were down 7% in the Lower East Side. Rentals in Gramercy are also down, particularly in non-doorman studios, and the Financial District has a higher rental inventory than most neighborhoods, which suggests that rent could be lowering soon. For renters looking for studios, we recommend checking out a place in one of those neighborhoods.