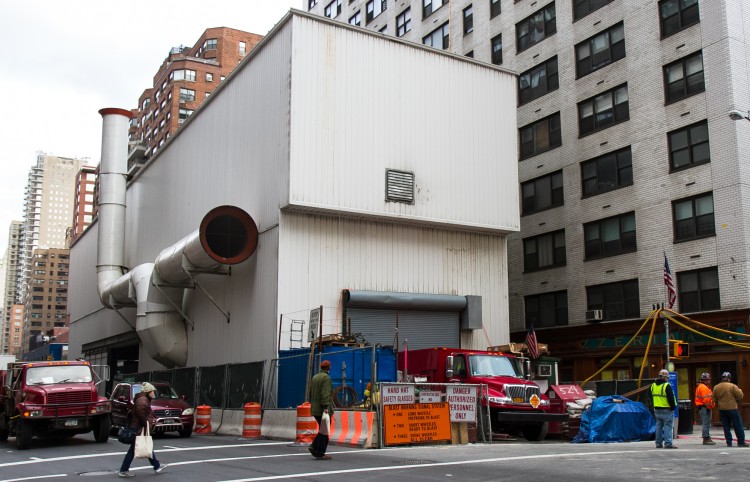 For those looking to find a starter apartment in Manhattan, look no further than the Upper East Side. That's right, the Upper East Side. The neighborhood with a long held reputation for having the single greatest concentration of wealth in the world is now home to some of the best rental deals in Manhattan. There is a catch though. Rental apartments on the Upper East Side are affordable for a reason: They all reside above the subway construction sites along Second Avenue. If you don't mind living above a construction site, these low rents represent a great opportunity to live in one of Manhattan's best residential neighborhoods. And since the Second Avenue Subway Line isn't due to complete its first phase until December 2016, chances are that the rents will stay low for at least the next 4 years.
Jonathan Miller, president of the Miller Samuel Appraisal Firm, studied rental trends around Second Avenue and found that median rents near subway construction sites fell by 1.7% from 2010 to 2011. This defied the general trend in the Upper East Side rental market, one which saw rents in every other area rise during that time; west of Third Avenue between 64th and 96th Street, the median rent rose 3.2%. In a neighborhood where the average studio rents for $1,975 a month according to the listings on streeteasy.com, it's no wonder that Ashlee Reilly was willing to pay $1,450 a month for a studio above the muddy trenches and block-long metal trailers of 72nd Street. She lives in a 500-square-foot studio with 10-foot ceilings and a separate kitchen; a tremendous deal for the neighborhood. She told the New York Times that she loves her place so much that she doesn't mind the blasting, the drilling, or the trucks labeled 'explosives' that sit on the corner.
It probably helps that she's 22-years-old, new to the city, and just happy to live in a nice studio apartment in Manhattan; long-term residents haven't acclimated as easily. Residents of pre-war brownstones located between Second and Third Avenue have complained to the city that the blasting is shaking their homes to the point where they're afraid cracking and structural damage has occurred. The dust flung upward and outward from multiple underground explosions has caused many Upper East Side residents along Second Avenue to complain to the city that it is exacerbating their respiratory conditions or, in some cases, caused something they've coined as "The Second Avenue cough." A recent study by the MTA concluded that the air quality around the construction sites is perfectly safe, although this has done little to assuage their fears. And complaints about the late night drilling that the MTA claims is necessary for daytime blasting have led the MTA to consider actually visiting individual apartments at night to see how bad it is for themselves.
Nonetheless, deals are deals, and the deals here are unprecedented. And don't forget that when the construction is completed, renters on Second Avenue will live right next to a new subway line, one of the most valued aspects of living in Manhattan.