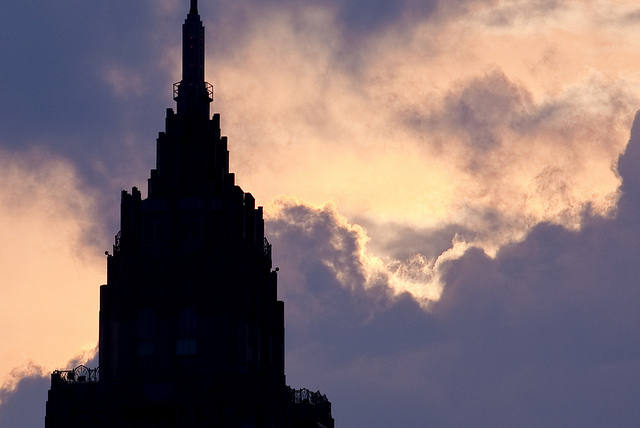 The
Financial District
has seen its share of new developments and rising residences, and 70 Pine Street is finally set to join the trend. This vacant landmark skyscraper, formerly the headquarters of American International Group, was at one point
set to be converted by Metro Loft
Management into a series of hotel rooms or a range of rentals of all sizes. However, this task has now been taken up by Rose Associates, with the goal of having 1,000 rental apartments constructed by early 2014. Eastbridge Group, who has accepted the reins from Metro Loft Management, will finance the project, expecting that Rose Associates will be able to finally bring about a slew of new residences at this coveted property.
The saga of 70 Pine Street and its conversion has been a winding road.
AIG had initially sold the building in 2009
to developer Youngwoo & Associates. When the project didn't pan out, the property was then given to Metro Loft Management. From there, 70 Pine Street went to Rose Associates, who have the full intention to carry out the conversion. As the fifth-tallest building
in NYC
, 70 Pine Street was made into an official landmark by the Landmarks Preservation Committee in 2011, heightening the value that future rentals will have for Manhattan residents.
70 Pine Street will join the array of new developments that have been appearing in the Financial District. With a large amount of vacant office buildings, the neighborhood has proven itself to be prime for rental conversions. 70 Pine Street is set to quickly rise as one of the more coveted properties in the area. Besides its landmark and historical status, the building features a unique observatory with high up balconies and unmatched views. Though sales at 70 Pine Street won't commence for a while, its long-overdue completion will be a great boost to the Financial District.