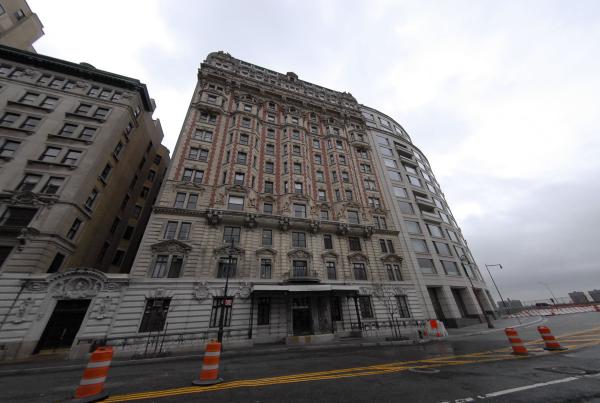 Submitted for your approval: The Chatsworth, located at 344 West 72nd Street. Constructed in the early 1900's, The Chatsworth is one of the key apartment buildings in
Upper West Side
history. And now, for the first time in several decades, The Chatsworth is going on the market for a grand total of
$150 million
. In recent times, sales of historic apartment buildings in Manhattan have been quite rare, allowing The Chatsworth to stand in a league of its own. Furthermore, half of the rentals at the Chatsworth are
rent-stabilized
, with one-bedroom apartments going for just $1,600 a month on average, making the property even more valuable.
The Chatsworth itself has seen a fair share of history since it was a built as part of a luxury apartment craze stemming from the late 19th century. Throughout its existence, The Chatsworth has seen a
fair share of impressive guests
, including songwriter Irving Berlin. In addition, the building has become especially notable for suing Donald Trump when
Trump Tower
threatened the views from the apartments. Over the years, The Chatsworth itself has received hundreds of offers, with the official sale of the rentals only recently coming about.
The 139 rental units in the building, owned by the same family for most of the 20th century, are now fair game for new ownership. The Chatsworth now joins a group of recent rental buildings that have recently been placed on the market, buildings such as 21 West 86th Street, which was traded for $98 million. However, The Chatsworth is certainly to be one of the more prolific current rental buildings up for trade. Price tags and locations are one thing, but a building as historic with such a long track record of being in the same continuous family is truly a rare commodity in the
Manhattan rental market
.