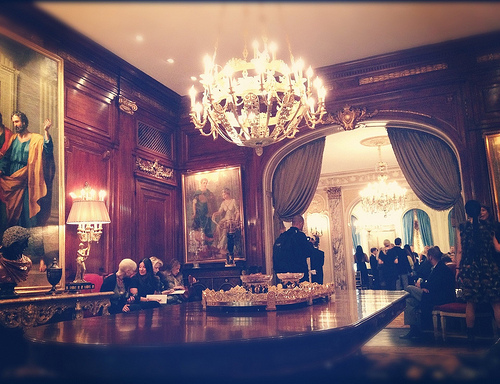 Looking for something that matches your luxurious lifestyle without burning through your budget... somewhat? The Woolworth Mansion, previously on the market as a sale for $90 million, is now available for rent at $150,000 a month. The nearly 100-year-old home designed by famous architect Charles Henry Pierpont Gilbert was originally put on the market as a sale by the current owner, the estate of exercise maven Lucille Roberts. But when it failed to attract a buyer, the estate decided to rent instead, and this setback didn't deter them from asking for the highest monthly rent in Manhattan.
The Woolworth Mansion is one of a trio of townhouses commissioned by retail magnate Frank Woolworth for his daughters. The one up for rent is in the center and is at least 40 per cent wider than the other two. What might the perks of living in such a luxurious space be? The building offers a room configured as a gymnasium and a 50 seat dining room with attached solarium. The master suite has two sitting rooms and two full baths. A wood-paneled library, wet bar, and powder room are all found on the third floor.
In addition to all of this, the mansion is right across the street from Central Park and only a few blocks away from the Metropolitan Museum of Art. With a total of seven floors, this 35-foot wide mansion offers 20,000 square feet of space , making it one of the most opulent rentals on the Upper East Side. As pointed out on Yahoo! News, the rental price is more of a bargain than it looks like. If bought for the list price the mortgage payments would total $420,000 a month. That being said the rental comes with a minimum two-year lease, so anyone interested should make sure that they are really committed.