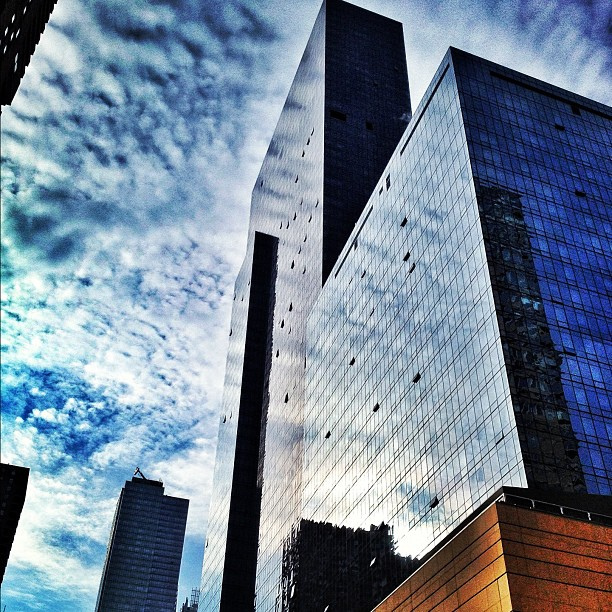 It's hard to take your eyes off MiMA once you have seen it. This 63-story glass tower is stunning and awesome, one of the few new residential apartment buildings in Midtown Manhattan that is definitely hard to miss. This mixed-use building is known for a lot of things: its amazing luxury rentals, its hotel, its dog spa its signature theater complex designed by Frank Gehry, and the celebrities it seems to attract to its premises. And now, One MiMA Tower has another new feather to add to its cap—the building has just been awarded the LEED Gold Certification by the United States Green Building Council, making it a fabulous building that is also environmentally friendly.
While becoming a green building in New York City is no easy feat, living in one does mean a lot of benefits for the resident. MiMA residents are gleefully reaping a huge amount of savings with their low electricity bills, thanks to the many energy efficient designs utilized throughout the building. For instance, the hybrid heat pump, besides being extremely quiet and not disturbing residents, is 40 per cent more energy efficient than conventional ones. Other examples of energy efficiency include photo sensors that detect use of common area lighting and automatically dim them when they are not in use.
But that's not all, as per an article in The New York Real Estate Journal. The roof terraces at MiMA, one of the major highlights of the building, are irrigated with rainwater that is collected on the premises. Other "water smart features" include the use of dual flush toilets, thereby continuing the theme of conservation and efficiency that seems to be a mainstay of this building. MiMA apartment residents are also encouraged to use the rental ZipCars in the garage to get around the city, with the building offering reasonable rates and charging stations for the same.
If these features are any indication, MiMA well deserves its LEED Gold certification. By becoming one of New York City's first mixed-used buildings to get such excellent figures in energy performance, MiMA's developers have made sure that while residents here have a great and comfortable lifestyle, they experience that at no cost to the environment.