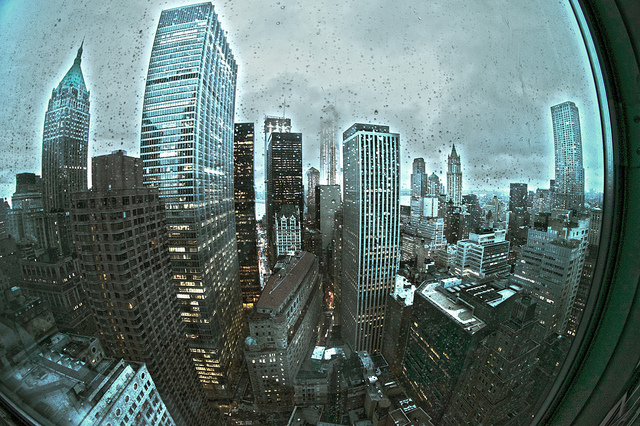 Last week's Hurricane Sandy left many New Yorkers without food, water, power and most of all, without a home. Mayor Bloomberg instated safety precautions in which residents in "Zone A" across the city were mandated to evacuate their building's to prepare for the life-threatening disaster that was to come. Now, a week later, New Yorkers are trying to recover from the storm but many residents are still displaced. Some residents have long waits of weeks and months before returning to their homes. There are few residents who have no clue as to when they can return to their place of rent due to a lack of communication from building managers. With so many New Yorkers still displaced, the question of how rent payments are being handled lingers in the air.
Many residents are asking questions such as whether or not they are required to pay rent for the time that they've been evacuated from their homes. Building management from Chelsea Landmark has responded stating that rents will be abated for the time that residents are displaced from the building. However, on the opposite end, building management from 75 Wall Street stated that residents are recommended to pay full rent, until further notice about decisions made on credits. Many buildings managers throughout Downtown Manhattan and Lower Manhattan are compromising with the displaced, including extending rent deadlines, providing rent credits or waiving late fees on rents.
Though there are residents receiving word on their building's status, there are a few residents who are demanding more communication from their building management. More than 50 residents from 2 Gold Street in the Financial District claim that they are unaware of their building's status and are demanding information and assistance in relocation. Some of their demands include a full return on any rent paid in November, an explanation on why their building is deemed uninhabitable, and assistance in insurance claims for those who request it. TF Cornerstone have claimed that they are doing the best they could to work with tenants by waiving November's rent and assisting residents in finding other apartments in the meantime.
For those who are displaced, short-term rentals are being made available across the city. Residents can find temporary rentals in prime locations such as a townhouse in the Upper East Side for $225,000 for three months, or a four-bedroom rental in Soho for $27,000 per month. As New Yorkers get back into the swing of things, government officials, workers and just New Yorkers in general, are doing all that they can to keep New York City alive and moving forward.