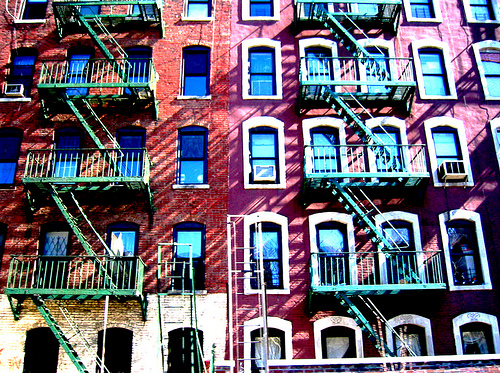 Here's something that should put a smile on the faces of apartment hunters in New York City. Rental reports from Douglas Elliman and Citi Habitats for the month of December say that average rents for apartments in Manhattan have once again decreased, with the average rent coming to just $3,284 a month, an appreciable dip from the whopping average rent of $3,461 that was seen in August. With tight credit conditions forcing many New Yorkers to abandon plans for buying a home, rentals continue to be very much in demand, resulting in a very tight market.
But despite the decline in rents, there has been no appreciable change seen in the vacancy rate of apartments in Manhattan, with the rate currently at a meager 1.37%. However, this number could soon change. Apartment buildings in Downtown Manhattan, which were shut down owing the adverse effects of Superstorm Sandy in October, are set to make a reentry into the market in the coming months, once their restoration and renovation works are complete. With rental apartments as scarce as they are, one can therefore safely expect a lot of New Yorkers to move downtown soon.
However, apartment hunters looking to take advantage of these new trends should also be prepared to be getting fewer concessions from the landlord than ever before. In a rental market that The Wall Street Journal calls as being "in the landlord's favor," concessions and perks like a month's free rent, etc. will be hard to find in Manhattan's apartment buildings. Ultra luxury apartment hunters will also find that the homes they seek, which fall in the most expensive 5% of all rentals in the city, will be asking for rents that are 39.6% higher than their values a year ago.
With the market as volatile as it is, Manhattan home hunters need to be quicker than ever when deciding on where they'd like to live next. Apartment hunters should take to heart the old scout's motto of being prepared, so that once they do find an apartment they like, they should be ready to provide the landlord with all the documents and details they will need to make their best find to their next new home. For a comprehensive guide of what you need to know about searching for a rental in Manhattan, check out our exclusive Manhattan rental apartment guide and checklist.