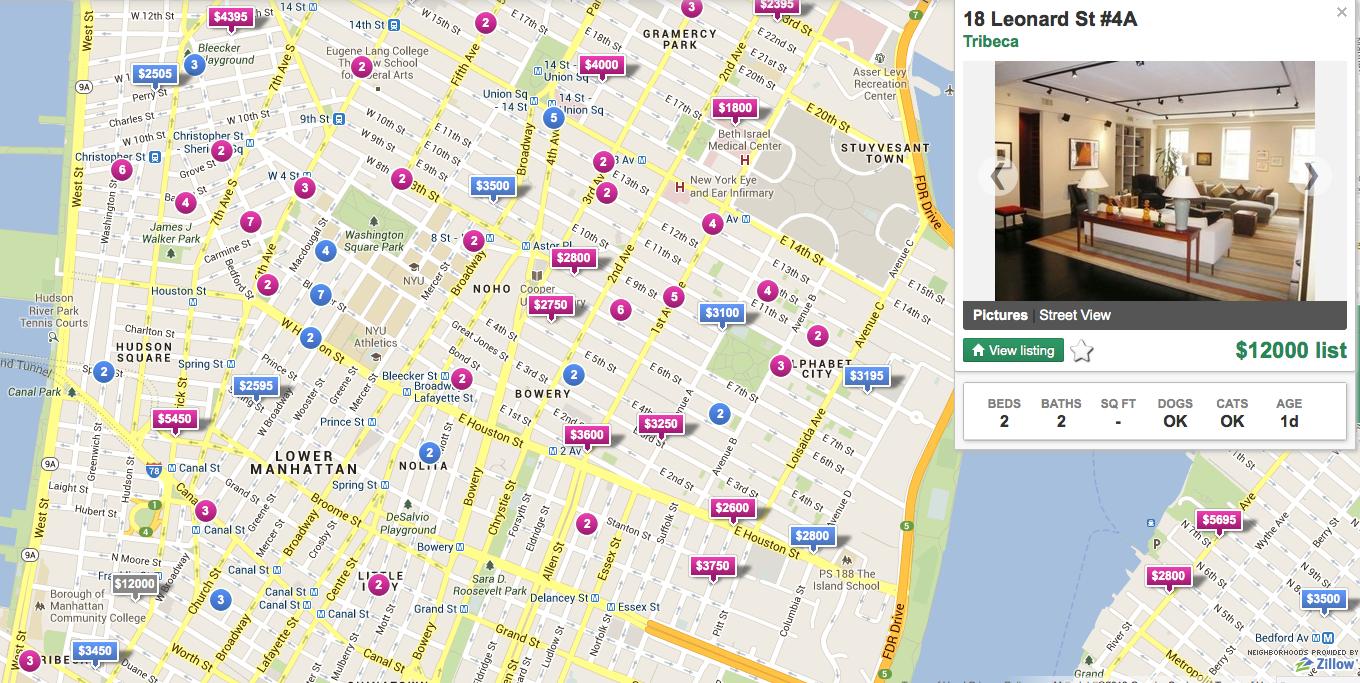 Living in New York City comes with a price tag. The higher the price, the better the neighborhood, the more premium the amenities on offer, and maybe a building with a great history, and well known past residents too. New Yorkers have a plethora of options like the uber expensive, recent combo-condo on the market at 15 Central Park West, at a whopping $125,000/month, which was not too long ago on the market for sale by owner Leroy Schecter for a slashed price of $85 million.
On the other end of this price are apartments in neighborhoods like East Harlem where rents range from $1500-2000 for a 1BR, and the Upper East Side is around the $3000-6000 mark for a 1BR and 2BR. Lower Manhattan is strewn with chic neighborhoods like SoHo, NoHo, Tribeca, Bowery, Greenwich Village, Garment District and further down close to the Financial District, at Battery Park City; where rents can range from 2500 for 1BR in SoHo, to the outrageously expensive Tribeca where a 1BR can set you back by as much as $12,000 for a 2BR and as low as $3450 for a 1BR, all in the same neighborhood.Looking at the price meter running from East to West, Brooklyn to Bowery, we have declared that Tribeca is the clear winner for the highest rent. Coming in at a close second Greenwich Village and Garment District, followed by Battery Park City and SoHo.
So it looks like you've got take your pick with the kind of neighborhood, the floor area, your daily commute and connectivity, and the big daddy of them all - Price Point.
Happy apartment hunting New Yorkers!