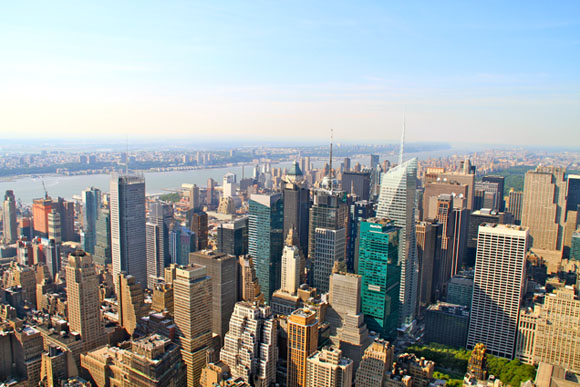 The newest numbers are in, and it's no surprise to see that overall Manhattan and Brooklyn rental prices are still up from 2012, but some of the month-to-month numbers might surprise you.
The most recent report by MNS shows that Manhattan rents have increased by 2.86% in 2013, but July actually saw rents fall -0.53%—an approximate decrease of $20, also known as a quarter tank of gas. One-bedroom apartments increased 0.6% in July, while Manhattan studio and two-bedroom rentals fell -1.39% and -0.86% respectively.
MNS added "Downtown Brooklyn" to their monthly report, so their newest data is slightly skewed. According to the report, Brooklyn rents have increased 1.68% from June, but without the addition of Downtown Brooklyn to its report, Brooklyn rental rates saw a decrease of -0.21%. Compared to 2012, studio (2%), one-bedroom (2.9%) and two-bedroom (8.5%) rentals all have increased in 2013.
What Stands Out:
In Manhattan, Lower East Side apartment rentals continue to trend downward, with a decrease of -1.42% in July and -3.98% in 2013. Harlem apartments, on the other hand, continue to trend upward, with a monthly increase of 4.41% in July, which brings 2013 to a 2.14% increase in the neighborhood.
In Brooklyn, studio rental rates have decreased a surprising -2% over the last year, with noteworthy drops in Dumbo (-20%) and Brooklyn Heights (-7%). In Downtown Brooklyn, two-bedroom apartments are up 7.05% on the month, while two-bedroom rentals in Brooklyn Heights are down.
What do these numbers mean to you? Perhaps it's time to consider a luxury apartment in Midtown West or Brooklyn Heights while rents are lower, or maybe it's time to get into upcoming neighborhoods like Harlem or Downtown Brooklyn before prices get too high.