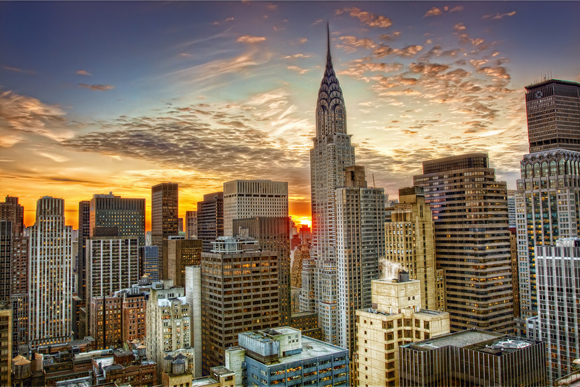 So, you're back from vacation, and you want to know what news you missed out on during the summer months. Before we look ahead to the upcoming fall season, let's take one look back on some of the biggest news to hit the New York City luxury rental market in the summer of 2013.
Chelsea continues to be one of Manhattan's hottest neighborhoods for luxury rentals. The vibrant neighborhood is one of the most well-rounded in all of the city, with fine dining, top art galleries and attractions like the High Line and Chelsea Market. Over summer 2013, we saw Chelsea Park hit full capacity, 101 West 15th Street open leasing for its 160 units and two new buildings announced at 525 West 28th Street and 500 West 30th Street.
Gotham West, a massive rental building, is coming to Hell's Kitchen aka Clinton aka Midtown West. The thrice-named neighborhood will welcome 1,238 apartments, 550 of which will be luxury rentals, into a massive 32-story building. In the base of the building will be Gotham West Market, which will open this fall to several gourmet vendors, similar to Chelsea Market.
Not everything is happening right in Manhattan. Just across the East River, there has been a recent surge of development in Brooklyn and Queens. In Brooklyn, Williamsburg continues to be the hotspot, with new luxury rental buildings near the waterfront at 373 Wythe Avenue as well as 50 North 5th Street. Just north of Williamsburg in Greenpoint, developers are attempting to reinvent the east river waterfront in the same vein as Williamsburg. And just north of Greenpoint, there's Long Island City—the popular Queens neighborhood with massive waterfront development, such as Gantry Park Landing.
Speaking of Brooklyn, in summer 2013 we saw the average rent in Kings County climb to over $3,000 per month, closing the gap on Manhattan averages. If you're looking to avoid the high rents of Manhattan, Brooklyn is still an option, but the disparity is waning.
So long, summer 2013. We hardly knew ye.