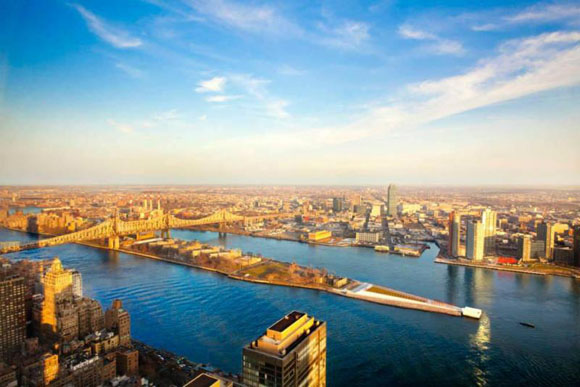 Donald Trump has reportedly chosen an heir to throne of his real estate empire. However, inheriting the Trump Organization will not be one of his children, but three of them. Trump told the Wall Street Journal that his sons Donald Jr. and Eric, along with daughter Ivanka, will all take over various aspects of the famous organization.
"My kids are treated very equally. I think, and I hope, for their own sake, that they'll be able to get along," said Trump, whom Forbes recently estimated to be worth $3.5 billion. "It's not a deal where there's going to be one person succeeding me."
It's uncommon for multiple parties to take over an organization, but all three of Trump's eldest children are heavily involved the Trump Organization. Donald Jr. is mainly involved with leasing, while Eric focuses on construction. Ivanka tends to work as lead negotiator for large acquisitions and deals.
The Trump name is synonymous with luxury real estate, and the brand often commands between nine and 17 percent above average rents and prices according to The Real Deal.
While Trump's property spans the globe, here's where you can rent an apartment with the Trump brand in Manhattan: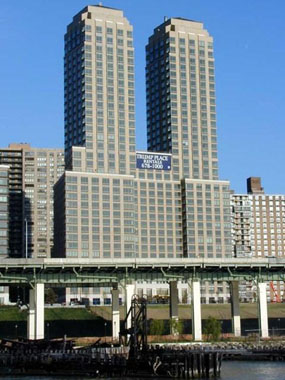 Trump Place
Trump Place at 160 Riverside Boulevard is an ultra-modern luxury rental building that also understands the residential comfort of the Upper West Side. Trump Place extends 35 stories over the Hudson River and houses 450 luxury apartments for rent. Apartments at 160 Riverside Boulevard feature hardwood floors, terraces and oversized windows, allowing for stunning Hudson River views. Luxury amenities at Trump Place include a 24-hour concierge, state-of-the-art fitness center and European-style spa.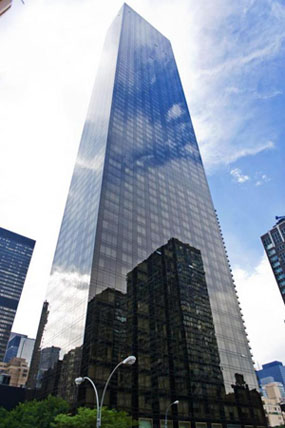 The Trump World Tower
The Trump World Tower is located at 845 United Nations Plaza overlooking the East River in Midtown East. The Trump World Tower stands at 72 stories and offers 376 luxury rental apartments from studios to four-bedrooms. Apartments at 845 United Nations Plaza feature floor-to-ceiling windows, fireplaces and top-of-the-line kitchens. Luxury amenities at the Trump World tower include a pool, professionally landscaped garden and a wine cellar.