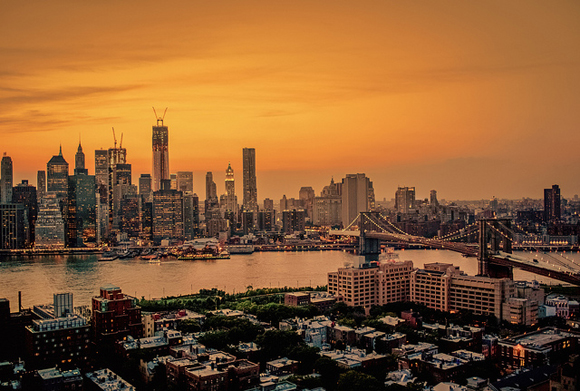 Residential real estate is booming in New York City, with new developments like Essex Crossing, 626 First Avenue, Gotham West, Gantry Park Landing & Chelsea Park seemingly rising on a daily basis. With a city-wide inventory shortage, there is no reason to expect this trend to slow down, and that makes residential development a highly attractive option for new developers to get in on the action.
The most recent group to join in is Thor Equities, a superpower in commercial real estate, Crain's reports. Thor Equities has a portfolio that includes over 15 million square feet of property in major cities worldwide. Though the midtown-based firm typically focused on retail and commercial development in the past, there newest division will focus on residential development—more specifically, Manhattan rentals.
"Residential real estate is booming in many American cities, presenting Thor with a one-of-a-kind opportunity to enter this expanding market," said Thor CEO Joseph Sitt. "Utilizing the same strategy that we have successfully implemented in the commercial sector, this new sector will help round out our portfolio and present additional opportunities in the marketplace."
Joseph Sitt is a Brooklyn native, and with the borough's recent residential boom, it's likely we could see Thor Equities take advantage of Brooklyn's rental scene. Sitt isn't alone in his venture, however. Joining him in Thor's newest endeavors, are Alan Klein and Jonathan Fishman, formerly of Stonehenge Partners.
In terms of commercial and retail real estate, Thor is heavily involved in defining areas, such as the revival of the Meatpacking District, driven in part by the nearby High Line, as well as being a main force in pushing retail growth along the prestigious Fifth Avenue beyond its traditional 49th Street border. If these traits of continued success are a sign of things to come, we can expect Thor Equities to be on the forefront of new apartment buildings in Manhattan.