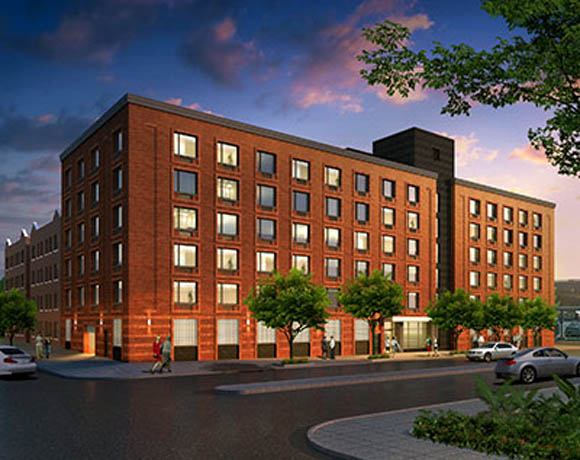 A new Long Island City apartment building is nearing completion, bringing 59 new units to the burgeoning neighborhood. Located at 46-09 11th Street, the building will house both market rate and affordable apartments as part of the 80/20 housing program according to Brownstoner. As typical with the new construction in Long Island City, 46-09 11th Street will boast several luxury amenities, such as a rooftop deck, parking garage, private storage and a state-of-the-art fitness center.
Located a short walk from the Gantry Plaza State Park waterfront, 46-09 11th Street is one of several new additions to the Hunter's Point neighborhood.
Also opening this spring is 4610 Center Boulevard, located along the edge of Gantry State Park. The 25-story building will have 585 apartments, several of which will have panoramic Manhattan views. The luxury apartments will range in size from studio to three-bedroom, with features like high ceilings and hardwood floors.
Unlike typical new construction in Manhattan, the overwhelming majority of new luxury construction in Long Island City is comprised of rentals. In emerging neighborhoods, rentals are the popular choice of developers as the median prices continually rise. Once the market begins to settle, condos begin to make more sense. Several Brooklyn neighborhoods have gone and continue to go through the process.