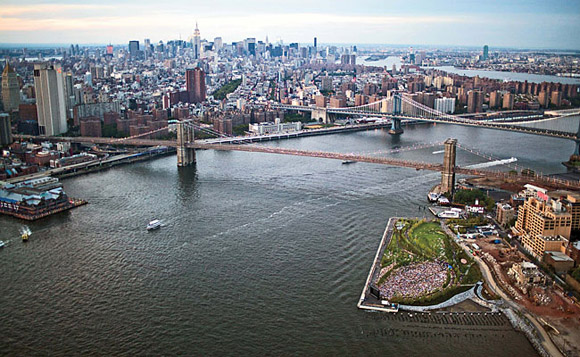 Though the overall number of apartments rented in the colder months of the year typically decreases, our attention to the market remains diligently focused. We took a look at the latest data released, and here's what we saw.
In December of 2012, the median rent of an apartment in Manhattan was $3,150. For December of 2013, the median rent actually fell by 1.6 percent to $3,100. This year over scale shows that the median price to rent an apartment in Manhattan has declined for the last four months. On a month-to-month scale, however, the median price didn't move one way or the other.
The luxury rental market in Manhattan continues to grow at a faster pace than the rest of the market. In December of 2012, luxury rentals (considered the top 10 percent of the market) went for a median rent of $7,995 per month. This past December, the median rent increased by 13.8 percent from the previous year, with median rents for luxury apartments coming in at $9,095 per month. Super luxury apartments (top 5 percent) increased even more, up 14.2 percent from December 2012 to 2013, now sitting at a median price of $12,691 per month.
While the median rent for luxury apartments in Manhattan continues to rise, we still see several luxury apartments for less than $3,000 per month.
There were no surprises this month over in Kings County. The median rent for a Brooklyn rental increased by a modest 0.9 percent, from $2,637 for December 2012 to $2,660 for December 2013. While the numbers show that Brooklyn rents continue to increase, they also show that the rising rents in Brooklyn are slowing down.
Luxury rentals in Brooklyn are incredibly popular at the moment. The luxury market saw a 25.8% increase from December 2012 to December 2013, with the median rent for such apartments now sitting at $6,073 per month, which is over $3,000 less per month than a Manhattan luxury rental apartment.