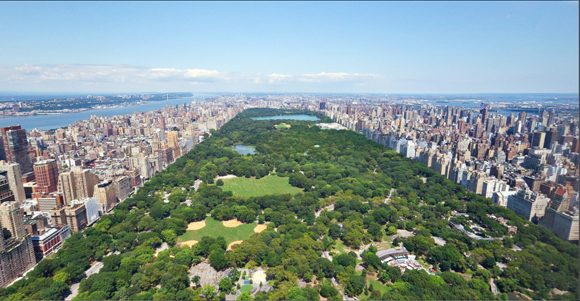 By now, you've probably heard of One57, the supertall skyscraper on 57th street, which has topped headlines with record-breaking condo sales. From the unique architecture to the crane collapse to the Central Park views, this luxury condo building has lived in the spotlight. There's one aspect of this building, however, that doesn't get very much attention at all—it's partially a rental building.
One57, which will open this year, comes in at just over 1,000 feet, and will house some 94 condos, 210 hotel units, and 38 apartments for rent. These aren't your ordinary apartments, however.
Two penthouses at One57, located at 157 West 57th Street, have reportedly sold for over $90 million, which even in New York City is extreme. So far, the publicly listed rentals range from approximately $10,000 to $30,000 per month, putting these apartments in the upper-echelon of New York City rentals.
Located in Midtown West just south of Central Park, One57 is one of several ultra-tall, ultra-luxe, ultra-expensive buildings transforming 57th Street into Billionaire Boulevard. Each unique residence at One57 has been designed with gracious layouts by Danish designer Thomas Juul-Hansen. High ceilings, oversized doors and floor-to-ceiling windows set the stage to entertain. The apartments at One57 boast the highest quality materials, from the kitchens to the flooring to the bathrooms.
One57 has attracted buyers from all over the world, including one Chinese woman who reportedly spent $6.5 million for a unit for her daughter, who will be attending college at either Columbia, NYU or Harvard. However, the woman's daughter was only two years old at the time of the purchase, according to China's CCTV News.