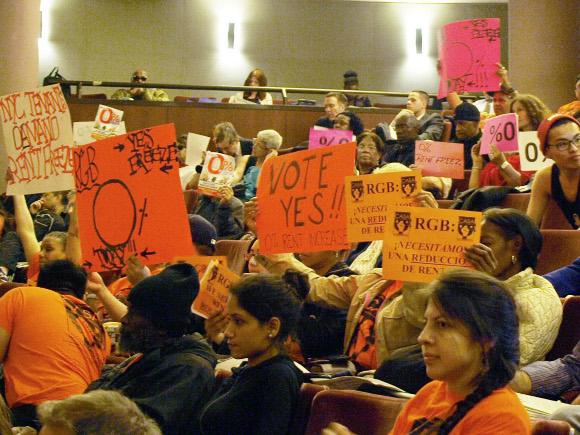 Rent increases for rent-stabilized apartments are decided by the Rent Guidelines Board (RGB) of New York City every year. Since 1969, the RGB has always voted to increase the rent rates in NYC.
Mayor de Blasio has made it clear that housing is a top-priority for his administration. The mayor has already backed the idea of a renter's freeze, in which rent wouldn't be increased by any percentage, and New York City renters wouldn't be forced into paying higher rents in the already exorbitantly priced rental market.
The determination of increase is usually made through looking at the price index versus landlord expenses and then the rate of increase is proposed. The board also includes the capacity for tenants to pay the increased amounts.
Earlier this year, de Blasio added his own choice members to the RGB, and it appears that his additions may be working in his favor. In an 8-to-1 vote by the RGB earlier this month, the majority favored increases from zero percent to 3 percent for one-year lease renewals and 4.5 percent for two-year leases beginning in October.
This is a low proposal for increase and is reflected fully in comparison to last year's increase percentages. Last year, the RBG increased one-year lease renewals 4 percent and two-year leases were increased 7.75 percent.
Tenants were very pleased with this vote, but landlords weren't so cheery about the outcome.
"I think it's outrageous and unprecedented," said Jack Freund, executive vice president of the Rent Stabilization Association, to NYT. "Owners simply can't make a go of it with a zero rent increase"
Harry Epstein, on the other hand, who was the only reappointed board member by de Blasio, said, "We're going to push for zero."
The RGB's final decision and last vote on the rent increase or freeze will be made on June 23 at Cooper Union in the East Village.