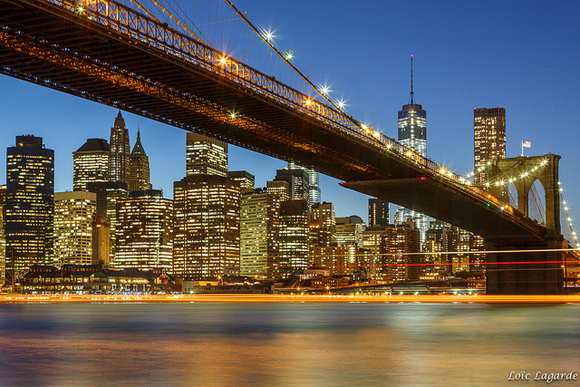 Photo Courtesy Loic Lagarde / Flickr
For a moment, it appeared that rents in Manhattan were leveling out, but the latest report from Samuel Miller is in, and it's back to business as usual in the borough, now marking three straight months of year-over price increases. The median rental price for an apartment in Manhattan was $3,300, up 1.6 percent from April to May, and 3.1 percent from May 2013.
This is the highest median rent in Manhattan in more than five years, and though the market suggested stabilization in late 2013 with a price plateau, rents are trending higher once again. Though landlord concessions are still more common this year compared to last (5.7 percent compared to 4.4 percent), they're down considerably since the start of the year when January saw 13.1 percent of rentals leased with landlord concessions.
The vacancy rate in Manhattan hasn't changed too much from last May, now down to 1.58 percent from 1.6 the same month last year. Meanwhile, the median rental price for a luxury apartment, which is considered the top 10 percent of the market, came in at $7,950 for May, down from $8,000 in April and $8,168 in May 2013.
Now looking towards Brooklyn, the median rent increased from the same month the year prior for the 12th straight month. This May, the median price for an apartment in Brooklyn was $2,800 a month, up 8.6 percent from May 2013's $2,579. Despite this increase, it does appear that rents are beginning to stabilize in Brooklyn on a month-over-month basis.
The number of new rentals in Brooklyn dropped considerably from May 2013, 53 percent, as tenants opted to re-sign their leases instead of braving the market. Studios and one-bedrooms saw a steep change in the other direction. Studios rented at $2,253 this May, up 25.5 percent year-over, while one-bedrooms grew 17 percent to $2,750 per month.
As the economy continues to improve, the vacancy rate remains low, and lending remains tight, relief isn't likely to come to the city's rental market.