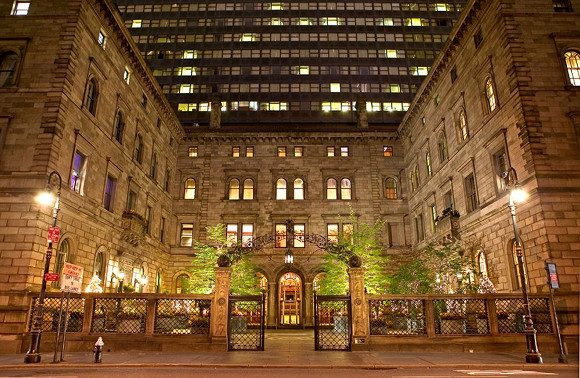 It is not uncommon for New Yorkers to find themselves living in a cramped three-bedroom, one-bathroom apartment, still paying more than their allotted budget. New York is a city of dreams where the prices will continuously burn through your wallet. Yet to some New Yorkers, money is slightly more dispensable. As it turns out, there is a high demand very luxury rentals, appealing to suitors with money to spend. Below are five Manhattan properties that are charging its residents over $100,000 a month.
The New York Palace Hotel: $250,000 a month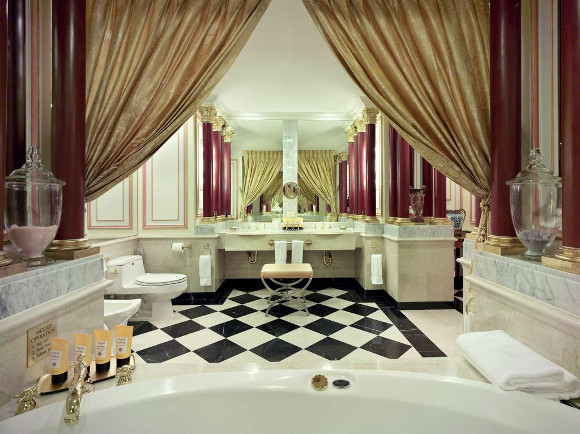 Located at 455 Madison Avenue, The New York Palace Hotel is New York's most expensive monthly rental apartment. Featured in the apartments are crystal pendant chandeliers, a vaulted ceiling, and room service from celebrity chef Michel Richard's Villard restaurant. Situated at 3B and 5BA, these two apartments are individually known as the Champagne Suite- modeled after a bottle of Dom Perignon, and the Jewel Suite- with $1.5 million worth of jewels on display.
Waldorf Astoria: $135,000 a month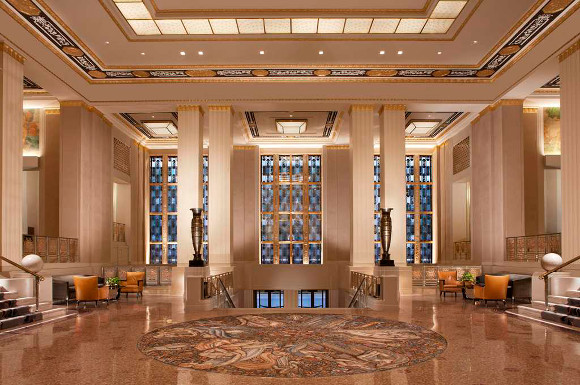 This Penthouse was known as New York City's most expensive rental up until The New York Palace Hotel came about. Some of the VIP tenants of this penthouse have been kings, queens, prime ministers, and prominent members of the United Nations. The New York Palace and the Waldorf typically receive the same types of renters, the only difference is that the Waldorf is more traditionally furnished.
The Pierre: $135,000 a month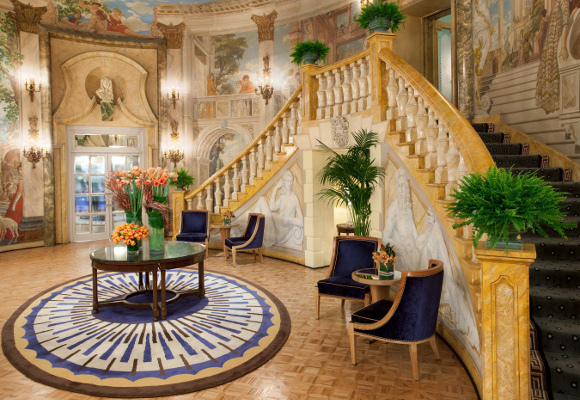 Located at 2 East 61st Street, The Pierre features 1,100 square feet of space and costs renters $135,000 per month. This building is located within the Upper East Side Historic District and is a designated landmark as of 1981. This expensive rental features only one bathroom, but it does not seem to bother the wealthy tenants who chose to stay there.
15 Central Park West: $125,000 a month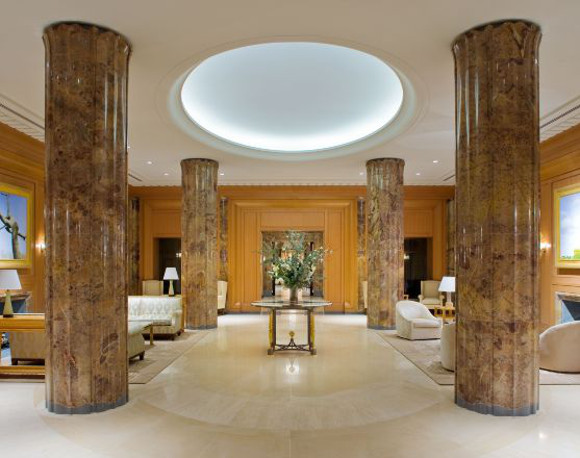 Rentals are rare in this iconic building, but this property has seen many famous faces, bringing in tons of wealthy buyers. Some of the famous residents include Denzel Washington, Sting, Goldman Sachs CEO, Lloyd Blankfein, and professional baseball player, Alex Rodriguez. Located at the corner of West 61st Street and Central Park West, this building is in a prime location that appeals to many.
Trump Park Avenue: $125,000 a month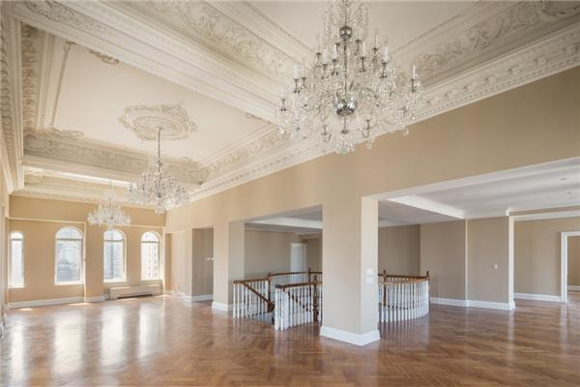 This spacious home is located at 502 Park Avenue and goes for $125,000 per month. Unfortunately this space does not come with any furniture, but if you are willing pay the rent, an extra couple thousand can't hurt. Luckily though, the penthouse has beautiful features and views of the city, with numerous amenities offered to the guests.