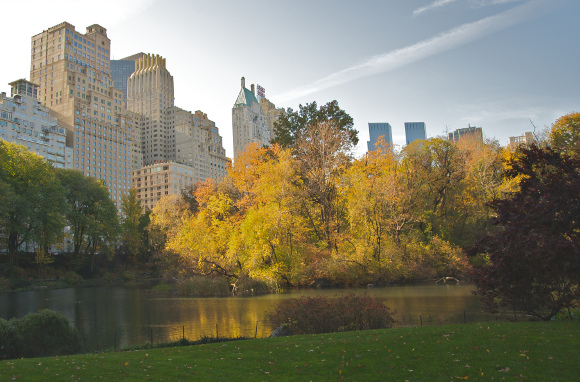 It started as a relatively ordinary legal dispute between tenants, landlords and hotels. Then it grew into into a full-blown State lawsuit against Airbnb. But now, having trickled down to the origin, the tenants, open-source house-sharing is active on every level of New York City real estate.
An Upper West Side landlord is trying to evict a woman for listing her apartment on Airbnb. For two years Noelle Penraat (62 years old) rented out three of four bedrooms in her $4,477 per month apartment at the Brookford. Each room was advertised, described and priced separately, with a $200 security deposit.
Her listings included some of the best amenities available to the Airbnb community (e.g. fresh towels, free Wi-Fi and maps of the city, luggage dolly, snack bars, magazines), promising "unfettered access to the building." Since the lawsuit, her account and all listing information have vanished from the internet.
This is just the latest in a slew of legal proceedings following Airbnb's acquiescing to New York Attorney General Eric Schneiderman's order to provide over one hundred non-redacted names of Airbnb hosts. Since then, both tenants and landlords have taken to legal arms.
It may be too late for tenants to escape this backlash, but recently there was a similar case that may clarify Airbnb's legal status in the surrounding area. On September 27th, they won an appeal in New York City, reversing a $2,400 fine against an Airbnb host.
In their appeal, Airbnb and Warren's held that the city's law allows tenants to sublet (or rent) their apartment for less than thirty days so long as the resident of the space is in the unit throughout the duration of the guests' stay. This does, however, leave open the case of listings where the tenant is not present during rental.
In the midst of cases like these is Related Cos., one of the largest owners of luxury residential properties in New York City. They are educating building managers on how to spot signs that tenants are sharing housing on Airbnb, and are offering a $500 reward to any leads from property owners.
A 16-slide Powerpoint instructing managers on how to search Airbnb listings, identify nearby hosts, and inform "Airbnb Marshals" of violators was shared a few days ago. It carves out specific tactics like managers' creating Airbnb listings, so they can learn hosts' ways and know what to look for.
"We are committed to ensuring that all our residential units comply with the rent-stabilization laws and we, along with other landlords in NYC, have developed extensive procedures, protocols and training mechanisms to that end," a Related spokeswoman said.
Rental agreements always stipulate that a "Tenant shall not sublet all or any part of the premises without Landlord's prior written consent." Tenants in good standing with their landlord may be let off with a warning and a compulsory promise to do no more short-term hosting. Those living in a rent-controlled apartment and are paying a below-market rent may have landlords on the lookout for any excuse to evict, in order to find new tenants (at higher rent).
When a tenant keeps their landlord in the dark, legal gray-zones abound, so it's a good idea to keep landlords in the know whenever possible. Instead of chancing it, tenants may discover that their landlord is sympathetic to the idea (e.g. raising the rent, or just giving permission for occasional hosting).
As of now, it is not illegal to rent part or all of your space if you stay with the guests.