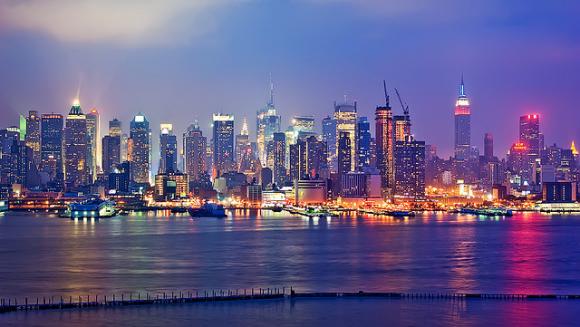 The market for renting and buying in New York City is on the rise. Numbers for sales in Brooklyn and Queens and rentals in Manhattan, Brooklyn, and Queens released by Douglas Elliman suggest this claim with record numbers for both rentals and sales in the boroughs.
Although rental numbers are at higher levels than before, declines in rents have come for a second consecutive month in Brooklyn. The medial rental price in Brooklyn is $519 lower than the medial in Manhattan. That's a stark difference from last year's number of $295 lower. The growing gap can be credited to the surplus of rental stock in Brooklyn. New buildings are hitting the market in Brooklyn all the time, slowing the growth of rental prices. On the other hand, Manhattan's growth of rental stock remains consistent.
Several neighborhoods in Brooklyn are closing the gap between their residential rents and sales prices and those of Manhattan. A report from StreetEasy compared the rental and sales prices several Brooklyn neighborhoods to Manhattan, showing DUMBO and Williamsburg median rentals either at the same price or higher, and DUMBO and Columbia St. District having higher median sales prices. The one caveat is that the individual neighborhoods were being compared to a borough-wide median for Manhattan. This data is suggesting a phrase we hear all too often, "Brooklyn is becoming more expensive".
Because of tight mortgage lending the rental markets remains competitive. Rent in Manhattan rent has been rising for seven consecutive months and dropped nearly one percent to 1.76 percent.
Meanwhile in Queens, the rental Market in Long Island City, Sunnyside, and Astoria remain stable. The biggest market, the one-bedroom rental was the only market to decline year over year. Prices are up on the sales end for the seventh time in 8 consecutive months.
Q3 median sales prices set a record high in Brooklyn. Sales are also 8.8 percent above the pre-Lehman high in Q3 2007. Brooklyn is the only borough to date to exceed pre-financial meltdown prices.
The average rents in Brooklyn increased year-over-year from $2,655.25 to $2,705.59. Average rent in Manhattan dropped $3,890 to $3,755 this year. Queens has an average rent of $2,047.