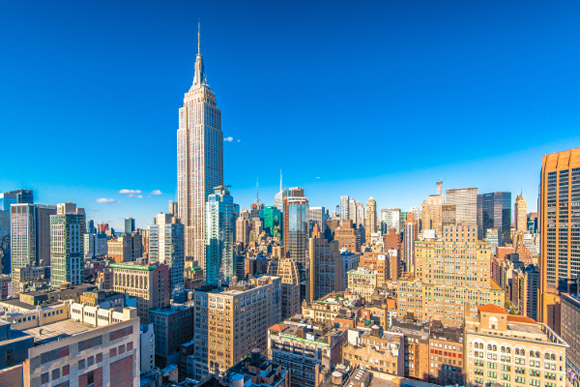 As advances in engineering permit taller and more impressive buildings, architects have a similar opportunity to showcase new works and interpretations of the cityscape.
Emphasis on Purpose
Architecture has an element of showmanship - to become a "starchitect" your design ideas have to stand apart while matching the rest of the neighborhood. With concerns about "going green," people are more concerned with fully utilizing space and using only the necessary materials. The designs have to focus much more on serving a necessary purpose and less on looking ultra luxe. Julian Weyer, partner at the Denmark-based C.F. Møller Architects, agrees that clients are more interested in the thinking behind design, rather than just chasing after starchitecture. "There's a counter trend which focuses more on meaning," he explains. "Why do we even construct anything? That can be more fruitful - what do we actually need, rather than who's going to design it." The emerging popularity of micro-units serves as evidence of this counter trend based around purpose.
C.F. Møller is planning the world's tallest wooden skyscraper and aims to solve one of the biggest weakness of residential skyscrapers: social isolation. In doing this, they are including a host of different communal spaces, including a dining area, balcony space, and winter gardens.
Unusual Materials
Developments in science are showing that concrete and glass aren't the only materials that can be used to construct buildings. Thanks to the success of Pritzker Prize winner Shigeru Ban, timber is at the forefront as a promising new resource. Recently, the novel Solid Wood: Case Studies in Mass Timber Architecture, Technology and Design by Joseph Mayo was published, examining the rise of mass timber designs through historical analysis and contemporary case studies. International research has shown that using wood can lead to a significant reduction in Greenhouse Gases. The potential behind rammed earth is also being explored; so far to form walls, benches, ceilings and counters. Rammed earth is no new concept - it is an ancient building method that is simple to construct, noncombustible, thermally massive, strong and durable. Driving this progress is the motivation to get excellent LEED ratings, since LEED approved buildings are growing in popularity.
More Collaborations
These building innovations will require interdisciplinary collaborations to create effective architectural designs in the future. Molecular biologist John Medina studied the links between neuroscience and the built environment, working with NBBJ to design spaces that optimize comfort, productivity and creativity for the people who use them. A study done by the Nature Conservancy links poor health with too much time spent indoors - 90% of people believe being in nature has a positive effect on their mental and physical health. Medina explains in his book Brain Rules: 12 Principles for Surviving and Thriving at Work, Home, and School, that early humans were constantly moving to find food and other supplies. In contrast, modern life is designed for comfort and leisure. Together, Medina and NBBJ have collaborated to design spaces that encourage more activity through the use of stairs, standing or treadmill desks, outdoor meeting spaces and environmental graphics.