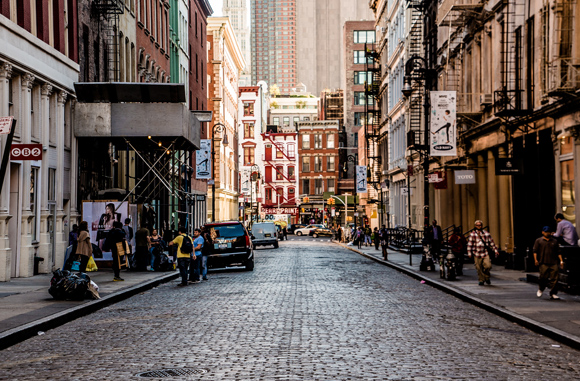 Here are 5 other things you can rent to go with your fancy apartment.
Fancy Watches
If you have trouble committing to buying a designer watch, now is your chance to test the waters. For $149 a month, subscribers to Eleven James's "Enthusiast Collection" can rent three watches over the course of a year, rotating to a new model once every four months. Members of the program can choose from more than three dozen models priced $3,000 – $7,000 among the entry-level package, or aspire to rent from the "Virtuoso" collection which costs $1,500 a month providing options priced upwards of $50,000. "Why do people lease cars instead of buying them? Variety," Brandoff says, applying the same logic to his watch-renting business. He says pricey wristwatches are the latest example of a luxury item that needn't be a major capital investment.
Designer Handbags
By becoming an Avelle member, you can rent designer handbags for anywhere from $75 to $200 or so per month from Bag, Borrow or Steal. And if you really love it, you can pay the rest of the cost and keep it. The concept of renting clothes has since expanded; renting clothes and other fashion pieces is now a commonly offered service.
Helicopters
Gotham Air, the self-proclaimed "Uber for the skies" has recently expanded their destinations for the summer to include vacation hotspots throughout Massachusetts and the Hamptons, as well as commuter flights to and from New Jersey, Westchester, and Washington, D.C., reports the Observer. Starting prices-per-seat range from $188 (Westchester) to $1,239 (Provincetown). This summer, users can either take a pre-scheduled flight or choose to crowdsource their own on-demand flight. Though, Gotham Air isn't the only helicopter rental; BLADE has been offering luxury flight services to the Hamptons since last year.
Boats, Boats, Boats!
Unless you're a fisherman by trade, boats have a big association with luxury. But not everyone wants to maintain a boat all year around – they're expensive to store, expensive to buy, and spend most of the time unused. Sailo is a startup that has provided the ability to rent boats online, much like Airbnb. Sailo has 150 boats available in local beach towns in New York (NYC, the Hamptons, Jersey City) and Florida (Miami, Fort Lauderdale, Palm Beach). Many of the rentals are equipped with a licensed captain, with prices ranging from $350 to $17,000 per day.
A Unique Tour Guide
On Vayable, you can rent a host to take you on an insider's tour. There are tour hosts all around the world, each offering their own perspective on the secret local hot spots. Tours can be "video verified," and categorized as anything from intellectual, exotic to offbeat. Whether you want to see the best street art in San Francisco or the most delicious midnight eateries in NYC, there's a tour guide for that.