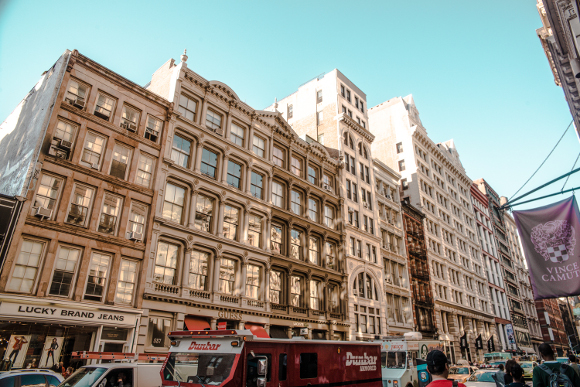 Rents are soaring throughout NYC as supply is dwindling.
Looking for an apartment to rent has never been so difficult, as 6sqft has reported that 98 percent of rentals are occupied; this is the lowest vacancy rate in three years. With such high demand and such low supply, it's no wonder that rents continue to rise everywhere.
The latest Elliman Report stated that the median price for Manhattan rentals have gone up 2.4 percent from May 2014 to May 2015, now costing $3,376 with an average of 9 days on the market. The average price for a Manhattan rental is $4,081 a month, topping the previous record of $3,902 which was set in May 2014. This is the fifteenth consecutive month that the median price has risen, though this is still shy of the 23-month record from 2011 to 2013. Non-doorman rents rose faster than doorman rents, whereas in March 2015 rents in buildings with a doorman rose faster. One-bedrooms and studios also saw the greatest increase in Manhattan, with a respective 3.6 and 1.6 percent year-over-year. The majority of the growth in price was actually on the lower priced markets instead of the luxury market, which has flattened after months of gain. According to Curbed, over the past year, Manhattan's biggest price changes occurred in Harlem – specifically Central Harlem – the Financial District, and Soho.
According to Jonathan Miller, president of real estate appraisal firm Miller Samuel and author of the Elliman Report, new rentals, including leases for new development buildings as well as older buildings, surged 85.1 percent from last year. The majority of these new rentals are actually older buildings that are newly available, as New Yorkers are switching apartments to resist rent increases, reports The Real Deal. The rental market this summer is fierce, no doubt.