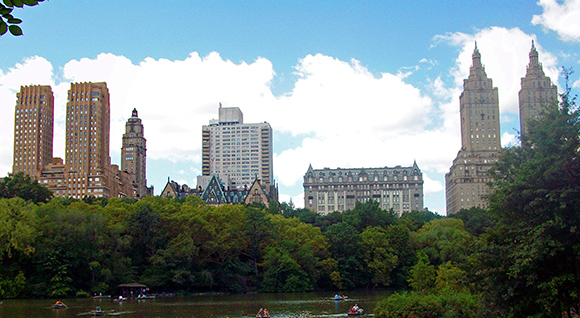 Narrow down your selection of Luxury Rental Apartments with these unique buildings that feature a twin-tower design, because even buildings want a little company. We're sure there's a statistic about it somewhere.
Rendering via Oakwood
Stemming from its rectangular base stand two sleek towers with a full glass facade. The dynamic-duo is located in Midtown West, hugging the Hudson River bank. The building has some exciting amenities, including a yoga/dance studio, on-site grocery store, massage room, health club, day spa, children's playroom, and much more.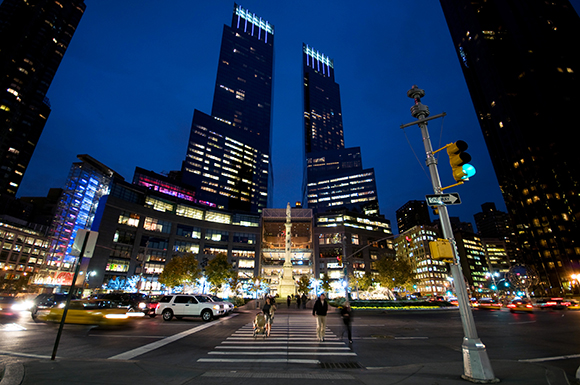 Located on Columbus Circle in Midtown West, these twin towers have a fantastic location neighboring shopping, high-class restaurants, museums, and sitting at an entrance to Central Park. Other desirable building amenities include a fitness center and a Whole Foods market in the basement.
The Majestic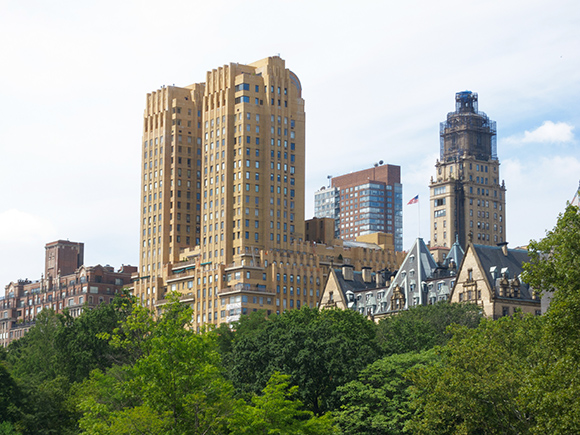 This perfect pair is located on the west edge of Central Park on the Upper West Side, allowing for incredible views of the oasis with the backdrop of Manhattan, no matter which tower you choose. Some enticing building amenities include a fitness center, children's playroom, and a roof solarium with private gardens.
San Remo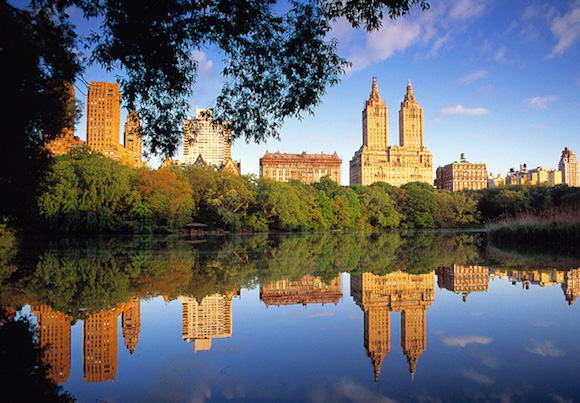 Photo via Bloomberg
Built in 1930, the San Remo was the first building in New York to use a twin-tower approach. The San Remo is three blocks south of The Majestic, giving the building a prime location on Central Park West. Among its other great features, it is unique on this list for being a co-op. Building amenities include a fitness center and basement storage units.
The Eldorado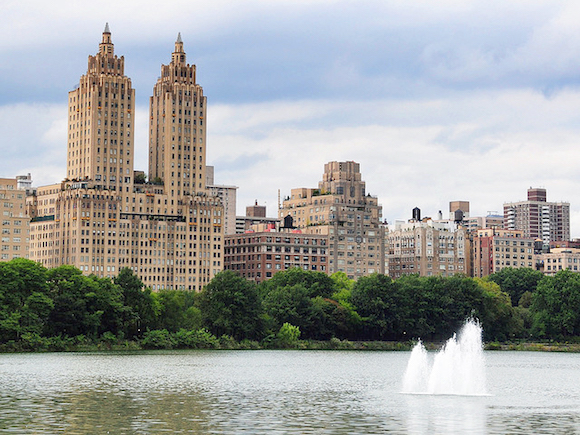 Photo via Skyscraper Guide
Similar in style to the San Remo, it was built one year later in 1931, catching on to the twin-tower style. The Eldorado has an excellent location on Central Park West on the UWS, overlooking the Jacqueline Kennedy Onassis Reservoir. Some amenities include a fitness center, half-court basketball gym, and a children's playroom.