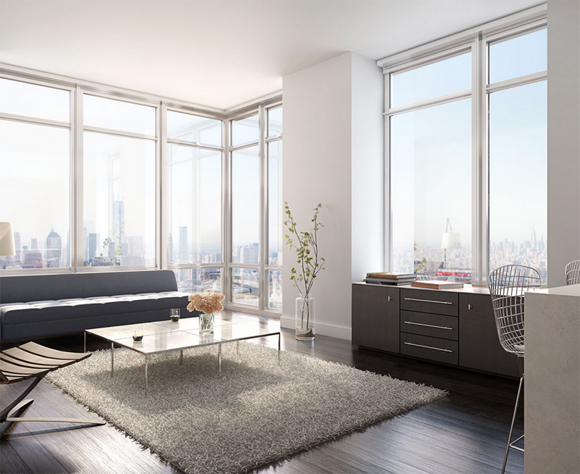 It's no secret that we love Manhattan—it's in our name. But as you may have guessed, we really like Brooklyn too! While neighborhoods like Dumbo, Williamsburg and Greenpoint have gained a lot of popularity over the past years as hip hotspots, the criminally underrated Downtown Brooklyn has a lot of offer.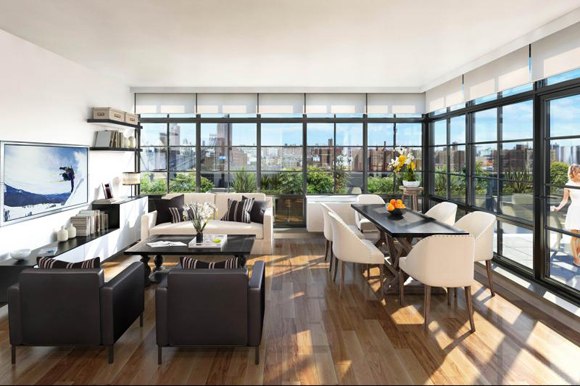 Located right on 180 Nassau Street, this new construction apartment building takes the aesthetic of Brooklyn's industrial history, and polishes it for luxury living. Massive, gridded windows flood each apartment with sunlight, and sleek, modern conveniences are smartly crafted into each home. Additionally, some apartments offer the uncommon advantage of a private terrace, increasing the sense of space. As a luxury building, Brooklyn Warehouse 180's amenities include a beautifully proportioned library and game room, state-of-the-art fitness center, and a fully-furnished, landscaped rooftop terrace, complete with barbecue grills and captivating views.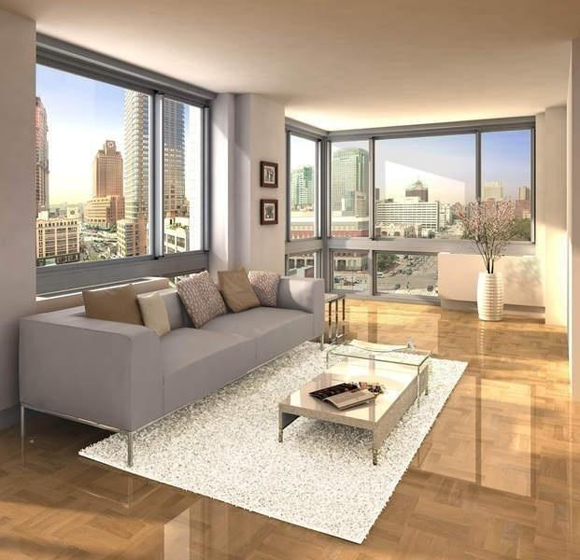 Brooklyn Gold sounds like the name of a certain Gotham-native superhero, but these adjacent new constructions take the name from their address on Gold Street. Like many new construction luxury buildings, Brooklyn Gold's apartments for rent have oversized windows and excellent economy of space. Brooklyn Gold offers 24-hour concierge service, valet service, and its common spaces include an expansive, 6,000 sq ft fitness center, an indoor pool, and impressive rooftop terraces, complete with manicured gardens and lush greenery. Additionally, on-site parking is an understated benefit. Needless to say, its address on 257–277 Gold Street places it squarely in Downtown Brooklyn, with plenty of easy access to the rest of the borough, as well as Manhattan.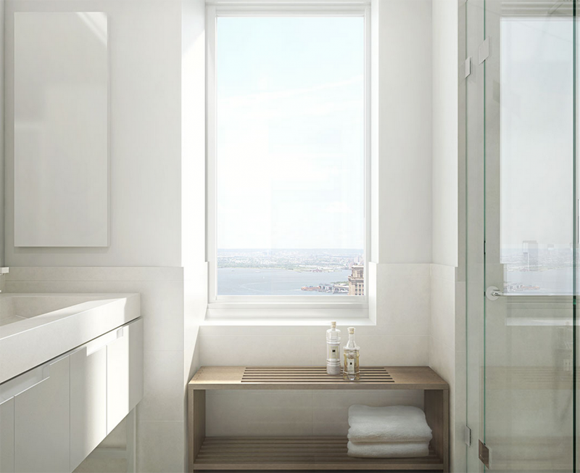 388 Bridge Street's luxury apartments are sleek and modern, and showcase massive windows to create unmatched vistas, especially since the new construction building supplanted 111 Lawrence Street as the tallest building in Brooklyn. Obvious benefits include wide, open views with touches of the East River—and even the Statue of Liberty—in the background. 388 Bridge also has a 4,950 sq ft outdoor terrace that's both landscaped and fully furnished, as well as a children's playroom, and a stylish lobby with glass art installations by Amanda Weil.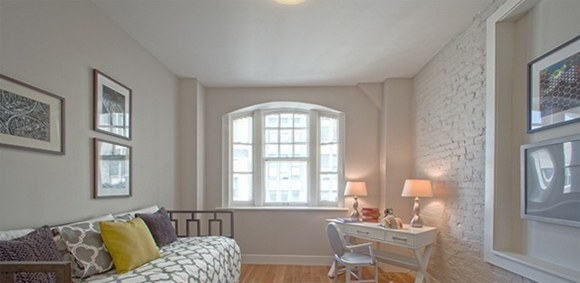 Originally built in 1910 and converted to luxury rentals in 2012, this subtle, pre-war mid-rise offers beautifully designed apartments for rent. Despite the building's slim profile, its apartments are comfortably spacious. Gut-renovated spaces feature all-new hardwood floors, fixtures, and appliances; and exposed brick accent walls and arched windows add a distinctively classic touch.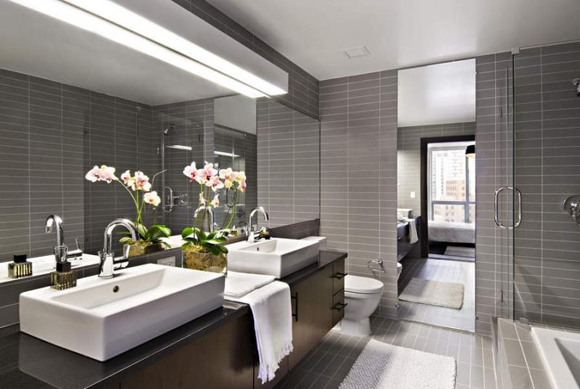 This impressive new construction maintains a distinguished facade, even among Downtown Brooklyn's modern high-rises. Inside, its huge windows invite plenty of natural light while framing sweeping city views. 150 Myrtle Avenue also features an incredible package of amenities, including a state-of-the-art health and fitness center with sauna, and a beautifully designed library with wet bar. Toren also has a rooftop terrace with an outdoor theater, and naturally, panoramic views of the Brooklyn cityscape. Its great location places it right in the middle of Downtown Brooklyn, and just a short bike ride from Dumbo, Brooklyn Heights, and Fort Greene Park.