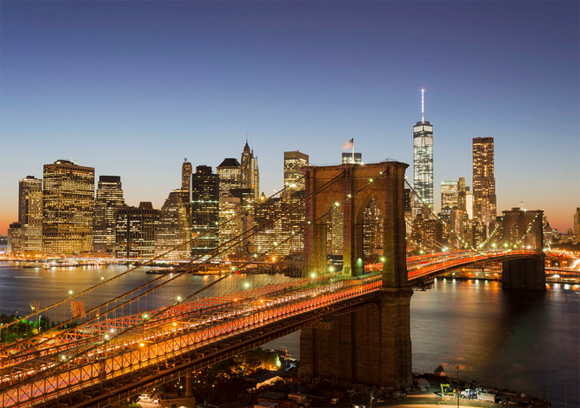 Manhattan may still reign supreme as the priciest rental market in the city, but Brooklyn's rental costs are actually growing at a faster rate.
Citi Habitats president Gary Malin explained, "The Manhattan rental market seems to have reached its tipping point," due in part to rising rents in spite of a decrease in concessions. Tenants have had enough, and the Brooklyn market is reaping the benefits.
According to Douglas Elliman's Rental Report, Brooklyn's median rent is currently at a record $2,968, a 4 percent increase from last year's high of $2,852. The sharpest increase was seen in studio rentals at an incredible 15.4 percent rise in median rent.
Jonathan Miller, author of the Elliman report, explained that record-high land prices puts pressure on developers to build a very expensive product to counter their costs, and smaller units end up with a disproportionate cost to size ratio.
In contrast to Brooklyn, Manhattan's median rent is up by 6 percent, to $3,418 from $3,205, and a Citi Habitats report showed that while rents increased for all sized apartments excluding three-bedrooms, vacancy increased to 1.42 percent.
Downtown Brooklyn saw the highest rent increase, with a whopping 31 percent overall growth from 2013-2014. Dumbo's rents went up 18 percent, and Fort Greene increased 22 percent during that time. In comparison, similarly searched neighborhoods in Manhattan yielded much weaker increases. Respective to Downtown Brooklyn, Dumbo, and Fort Greene, the Financial District saw only a 10 percent overall increase, Tribeca rents grew only 8 percent and the Upper West Side has remained largely stagnant.
This data was compiled by tech-based brokerage TripleMint, whose CEO David Walker explained the boom in these neighborhoods is due to a sharp increase in corporate interest, specifically among tech and startups that are flocking to these neighborhoods.