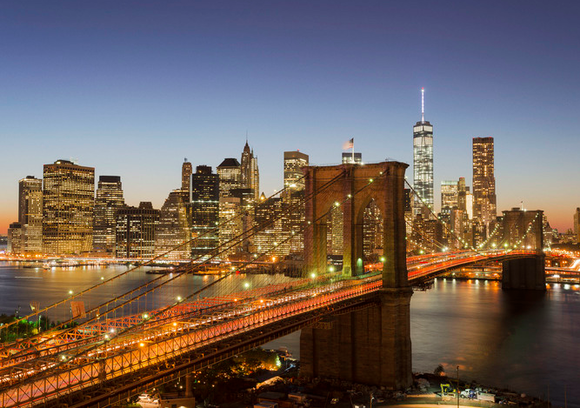 It seems that in Manhattan, a new tall, glassy building appears to be racing towards the sky every minute. While this isn't exactly the case, the planning and production rate of these buildings does occur at a steady pace.
But it's not just the selection of new construction skyscrapers on the up in Manhattan, as rent in the borough is reaching even greater heights. In a recent Q3 report from StreetEasy, the median asking price for rent soared to $3,339, a 9.5 percent increase and a record high in the borough.
Inventory for rentals saw a sharp increase over the summer and in comparison to 2014, there was an 11.8 percent increase bringing a total rental inventory of 29,016. The driving force behind this has been the price increase among 1-bedroom listings. Surprisingly, while 3-bedroom apartments saw a 3.6 percent decreaseto $5,200, 1-bedrooms were bumped up by 10.7 percent for a standard asking price of $3,271.
Rentals in Manhattan, while experiencing a minor decrease (0.5 percent), still surpasses sales inventory. While 850,000 apartments were available in Manhattan, 844,800 were rentals, a mere 0.6 percent were for sale.
Brooklyn also saw an increase in median rent prices. Defined by StreetEasy as modest, Brooklyn only enjoyed a 1.5 percent increase from last year, raising the median price to $2,600. Inventory in Brooklyn, unlike Manhattan, has been rising — 10.2 percent increase vs. a 0.5 percent decrease — and rental prices in Brooklyn, despite the median increase, still remain well below those of Manhattan: a 1-bedroom will go for a median cost of $2,200 while a 3-bedroom amounts to about $3,200.
It's no secret by now that rental prices in Manhattan and Brooklyn are on the rise, but the full scale of that rise may have been underestimated. What is obvious however is that the rent in both boroughs doesn't seem to be letting up any time soon.