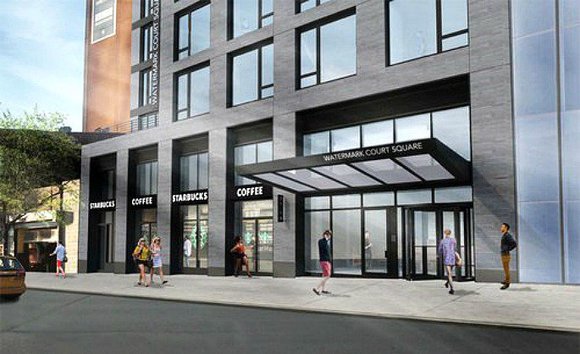 Rendering courtesy of Twining Properties
In 2015, one of the demographic questions about the New York City real estate market was, "Why aren't millennials buying?". Buying one's own home as a young adult was once considered to be the cherry on the cake that is being an independent, young professional.
But, this trend has changed over the years, partially due to a consistent increase in real estate prices. (Yes, rents have undergone rapid increases too, but with the average buying price of an apartment close to $2 million, it's still, month-to-month, cheaper to rent.)
And yet, in addition to Generation Y's grapple with market rate prices, those who have the financial means to put down on or purchase a home thanks to their entrepreneurial endeavors and well-paid careers have also been opting for rentals. The reasons here: avoiding commitment to one place when the possibility of work relocation looms and a general desire to preserve their freedom.
The past year also welcomed a new real estate market trend — the introduction of micro apartments. Small yet designed to optimize space, part of the reason micro apartments have generated so much attention is how low the rents can get, less than half of what the market rate apartments will be. Considering the housing habits of Generation Yers, regardless if the decision to rent is down to finances or no desire to commit to a purchased home, the micro apartment may prove to be a viable choice for young professionals.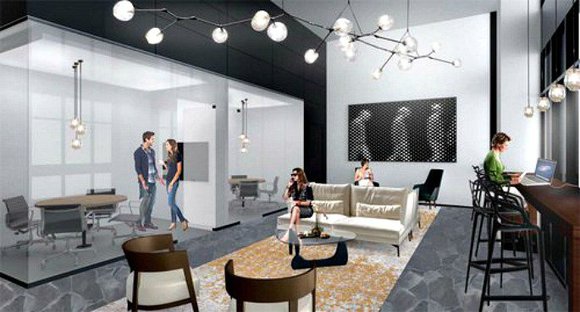 Rendering courtesy of Twining Properties
In Long Island City, the developers of one apartment building already believes this to be the case. Located at 44-16 Purves Street, Watermark Court Square will soon bring more micro units to the borough of Queens. Watermark Court Square will rise in on the construction prevalent Purves Street, which has no less than four residential towers in progress. But while many new developments, including those featuring micro apartments, Watermark Court Square has selected Generation Y has its target audience.
The developers at Twining Properties, who purchased the site for $22 million last winter and secured $70 million in financing, have planned for Watermark to rise 27-stories on 44th Drive and will include a converted, two-story existing building on Purves Street. Designed by Handel Architects, the grey bricked-building will include amenities such as WiFi, a rooftop terrace, sky lounge, a work lounge with private meeting space, a garden, café, and fitness center. LEED certified, Watermark Court Square will be 40% studios, 40% one-bed, one-bathroom, and 20% two-bed, two-bathroom. Totaling 150,00 gross square feet, there will also be 2,500 sqft of retail space.