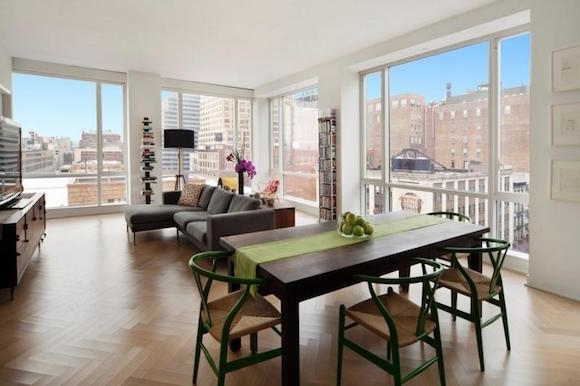 If you've been thinking about taking the plunge and buying a new luxury condo, now is an excellent time to plant your stake in Manhattan. New York City real estate has been long regarded for its reliability as a safe and stable investment, and a reported market softening indicates uniquely opportune timing to buy a new apartment.
To be sure, having a 30-year fixed mortgage can be more cost-effective than renting a home; and after the Fed's recent interest rate hike, further increases in the future can be expected and the current rate may not be seen again. In addition, prospective buyers who decide on a fixed-rate mortgage appreciate the stability in just that—a fixed cost—meaning that monthly costs won't increase unexpectedly. Additionally, it is entirely possible to make money (yes, make money!) in the process of paying off a mortgage for a home. This is called building equity, and it is the difference between a home's market value and the outstanding value of its loan. If a home increases in value after appraisal and equity has grown, a home equity loan can be instrumental in paying other costs. Investing in New York City property would mean building equity in one of the most influential cities in the world.
Don't know where to begin looking? Plenty of opportunities across Manhattan's neighborhoods still offer great value. Case in point, developers and investors alike expect apartment prices in Yorkville to rise upon the imminent completion of the Second Avenue subway. As such, this Upper East Side neighborhood has several notable new construction luxury condos that will benefit greatly from this new and significant infrastructure addition. Brooklyn, too, has expanded in popularity as new interest builds further away from its waterfront. The last quarter of 2015 demonstrated high resale value and high absorption in the buying market.