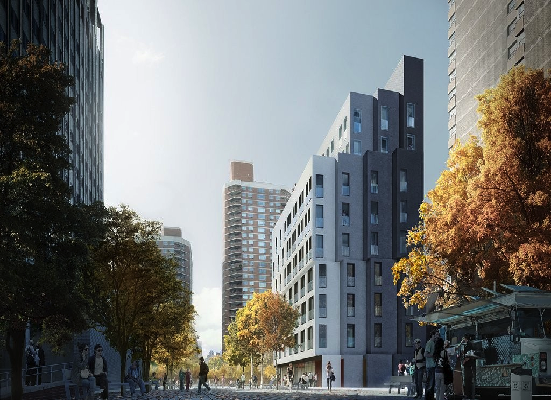 Prefabricated units, also known as prefabs, are buildings that are manufactured off-site and delivered in parts to be easily assembled at their destination.
They Can Be Less Expensive to Build
In some ways, prefabs are less expensive when compared to stick-built structures. A stick-built home is built on site where a contracting and construction crew works for an average of 6-12 months. A crew working on a traditional structure may be dependent on weather, which can cause delays. However, individual prefab units are usually manufactured in factories. Here, weather isn't a factor, and therefore labor costs and construction time, which can take 3-5 months, are generally lower. This is good news for the neighbors — they won't have to worry about construction jobs that last extended periods of time.
They May Be Less Expensive to Live In, Too
Due to structural differences, heating and cooling bills are lower for prefab owners. This means saving thousands annually. Many prefab buildings have a virtual doorman, which has been said to cost about $1000 less monthly compared to doormen buildings. We can see this in the micro-apartment buildings stacked in Kips Bay last Spring. These 55 micro units are geared towards students and people in need of affordable apartments.
They Are Highly Customizable
A myth surrounding prefabs are the limited range of options when it comes to interior design and floor plans. However, prefabs offer just as many customizable options as building your home from the ground up. In addition, prefabs are great for those who want a lower carbon footprint, according to SmartAsset. Offsite construction greatly reduces waste on a project. Many prefabs today are zero-energy or LEED platinum homes.
They're Known for Their Sturdiness
Prefabricated modular structures have been known to remain intact under extreme weather conditions or natural disasters. Their structural systems are more sturdy and safe than traditional, stick-built structures.
The Stack
The stack, a micro-unit apartment prefab that came on the rental market in May 2014 is a perfect example of the advantages of prefabs. The stack was assembled in the course of under 3 weeks in Inwood, according to Curbed, with its prefab units constructed in Pennsylvania. Consisting of 28 luxury residential apartments with 1, 2 and 3 bedrooms, this prefab includes a virtual doorman and a landscaped courtyard.