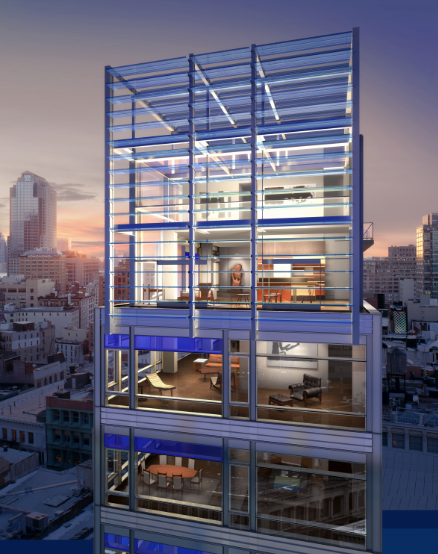 We've compiled the latest celebrity rental listings, including Vanessa Carlton's precious NoHo loft, Daniel Radcliffe's condo, and Versace's pricey Upper East Side townhouse.
Daniel Radcliffe's Former SoHo Condo - (40 Mercer St. Apt. #26)
Designed by renowned architect Jean Nouvel in 2006, this 14-story SoHo condo tower has been home to celebrities, Daniel Radcliffe and Marc Jacobs. The sleek, glass facade, beautifully landscaped rooftop decks, and prime location make this luxury condo a highly desirable commodity.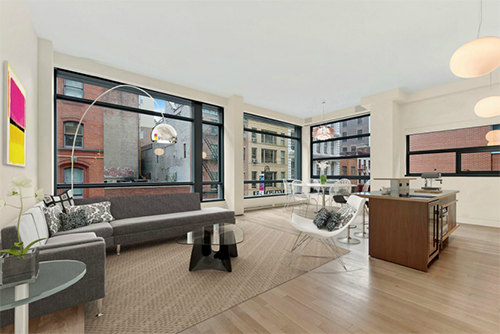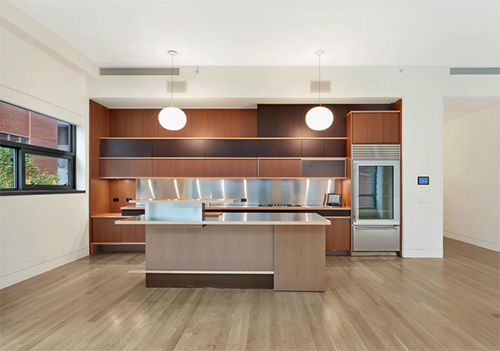 Apartments in the building begin at $30,000. Each unit comes with luxe condo features, such as high ceilings, oversized windows, and elegant hardwood flooring.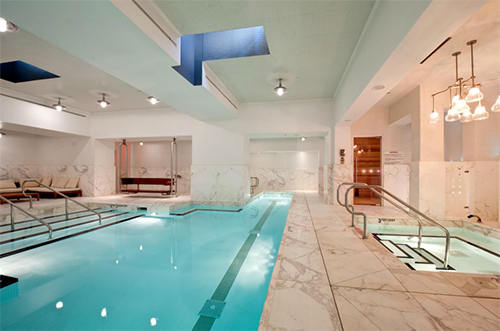 Stainless steel appliances, marble bathrooms, and a generous amount of closet space are also notable unit characteristics. The building features hotel-like amenities such as 24-hour concierge and doorman, a large pool with jet-tub, sauna, and steam room, garage with valet parking, a fitness center, and plenty of private storage for residents. The building is surrounded by a variety of trendy upscale boutiques, upscale restaurants, and cafes.
Vanessa Carlton's NoHo Fairytale (182 Lafayette St. Apt #5)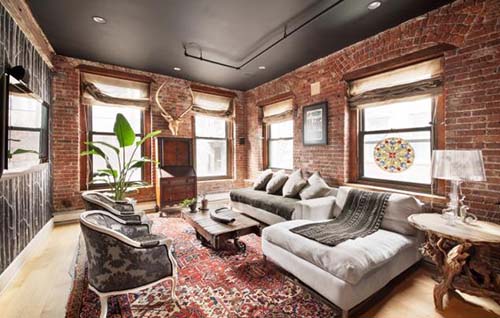 Photo courtesy of NYDailyNews
Most known for her singles "A Thousand Miles" and "Nolita Fairytale," popstar Vanessa Carlton has listed her 2,500 sqft NoHo loft to be rented for $17,500/month, according to Curbed. Located in a 6-unit co-op building on 182 Lafayette Street, she first purchased the plush, fully-furnished apartment in 2004 for $1.83M.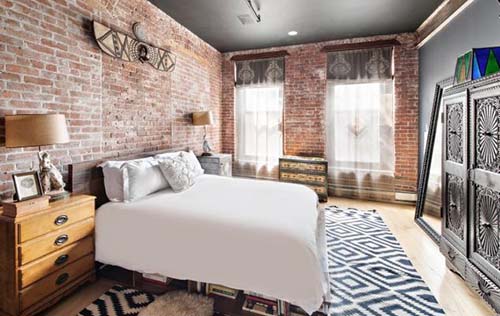 Photo courtesy of NYDailyNews
The renovated loft is listed as available for 4-12 months, beginning this September. The private, keyed elevator opens to the apartment's foyer, introducing light hardwood flooring and high ceilings that are present throughout, as well as the beautiful exposed brick walls. 3 exposures let in plenty of natural lighting on the eclectically designed interior, which include antlers on the wall, patterned wallpaper, two different pianos, original iron columns, and headdresses from Camaroon. The open chef's kitchen, with its island and high-end appliances, is the perfect compliment to the open floor plan. An en-suite master bathroom with steam shower and jet tub is nothing short of spa-like.
Gianni Versace's Upper East Side Luxury Townhouse (5 East 64th St.)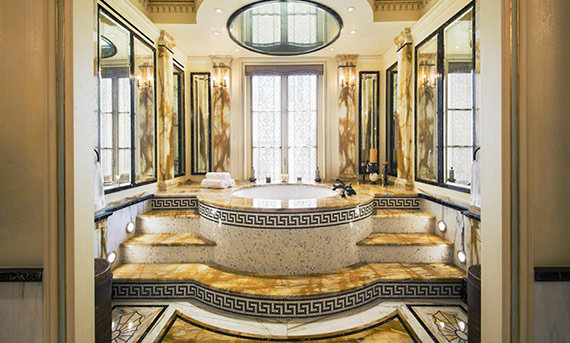 Photo courtesy of TRD
Available for $120,000/month starting in August, Gianni Versace's 14,000 sqft Upper East Side limestone manse comes complete with private backyard space, an elevator connecting all 6 lavish stories, and oversized chandeliers atop luxury marble flooring. Purchased for $7.5M in 1995 by the late fashion designer, the manse was sold nearly 10 years later for an astoundingly appreciated price of $30M. Ornate decor and gilded age details saturate every nook and cranny of the dwelling on 5th avenue.