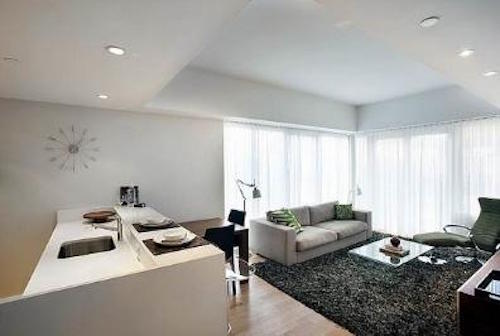 Kitchen and living room at 14 West 14th Street
The 19th Century Warehouse located in the most desirable place in New York City, the West Village, will be getting completely renovated while still perserving the facade of the building, along with the same spectacular view of the Hudson River and Statue of Liberty.
New renovations for The 19th century warehouse, The Shephard will be completed in 2017. This large brick and granite building that sits on the corner of Washington Street was built in 1896 and converted to hold apartments in the late 1970's. The updated residential building at 275 West 10th Street will hold 38 luxury apartments—$4.35 million for a 2 bedroom, and one of the three 6,000 square foot penthouses will run $29.5 million. While still preserving the façade in order to keep with the West Village's atmosphere, the interior is being completely renovated to include a library that opens to a private residence garden, a gym, featuring an indoor half basketball court, a bouldering wall for climbing, a spa with a steam room, as well as a game room in the basement, which includes a ping-pong table and vintage arcade games. Residents will be able to experience spectacular views of the Hudson River and Statue of Liberty.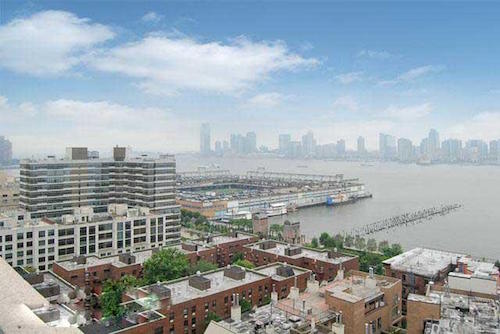 View from the Archive
Not even 2 streets over, The Archive is a pre-war rental built in 1892 converted in 1988, with 10 floors that contains 479 elegantly designed apartments. You can enjoy the view of the Hudson River from the landscaped roof or through the over-sized windows in each apartment. The building also comes with laundry facilities on each floor, a doorman, and a state-of-the-art fitness center. Each apartment has gorgeous oak wood floors that run the open floorpan in addition to spa-like bathrooms with marble accents. In addition to fabulous amenities, The Archive is surrounded boutiques, bars, restaurants, and endless entertainment.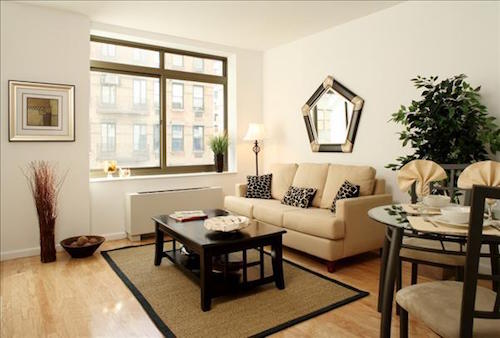 Living room at 600 Washington
A short 3 minute walk away from The Archive, located at 600 Washington Street, 600 Washington was built in 2004, made up of six townhouses, 147 lofts; a seven-story rental building holding 135 apartments. The complex includes a large, landscaped courtyard garden and has a doorman greeting you at your arrival. Residents also have self-controlled heat and air conditioning, and access to a full-service garage. Some apartments also come furnished. This full block development is a combination of towers along West Street located only steps away from quaint cafes and shops in not only a convenient location, but an alluring one.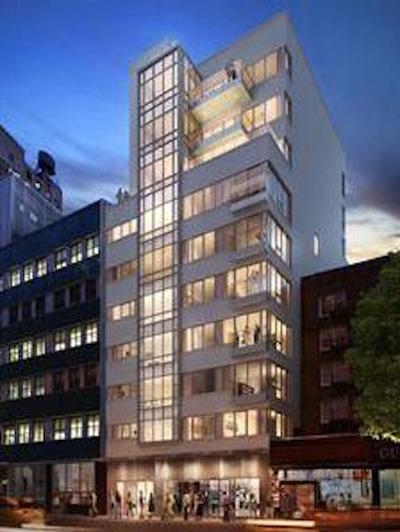 14 West 14th Street
A little less than a 20-minute walk from all three of the previously mentioned locations, is 14 West 14th Street, a slightly newer development built in 2009. This ideal location provides residents with many nearby options for entertainment such as hubs, restaurant and boutiques. The apartments floor-to-ceiling windows also come with a view which encompasses the the fully equipped, gourmet kitchen featuring stone countertops, with plenty of natural light. The building has a doorman, private storage, and a rooftop terrace that gives extensive views of the neighborhood.