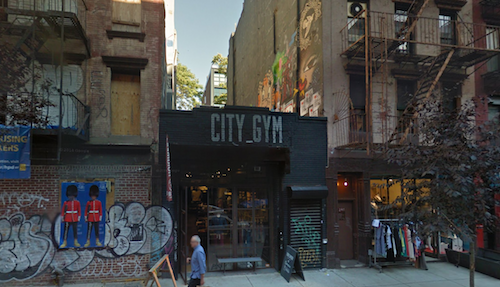 242 Elizabeth Street from Google Maps
From a one story brick box garage to 7-story luxury rental, this new, soon to be residential development at 242 Elizabeth Street, is the most recent news for luxury rentals in the Nolita area.
The building's plans were officially announced in 2014 and aimed for an early 2016 completion date. Better late than never, the project's construction is finally underway. Architect Ron Ervolino purchased the 1,800 square foot space for $2.8 million in 2007, but put construction on hold until now, realizing that by doing so, he'd see further financial gains. The total cost of construction will be around $5.9 million.
Formerly a garage and then used for temporary pop-up retail shops, the building is finally getting a permanent fixture—the first floor likely to remain leased to City Gym, and four, full floor apartments on top with a duplex penthouse. The building will measure 7,667 square feet with each apartment averaging 1,174 sqft. The development will be completed with an elevator, floor-to-ceiling windows, and private residential storage space