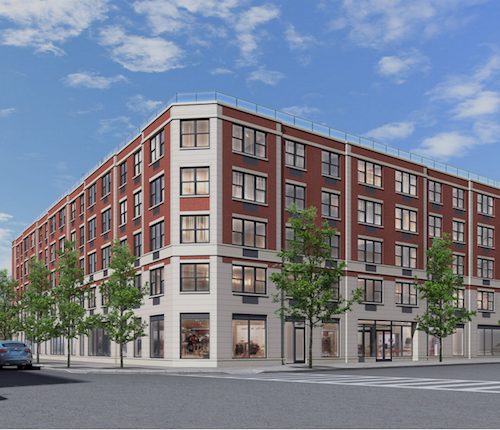 Rendering of The Hamilton's facade
The Hamilton, as the building will come to be known upon completion, is located at 968 60th Street in Borough Park, the home of a building that was used as a fully functional factory for many decades, but is now being converted by Halcyon Management Group. Currently expected to be completed in the latter half of 2016, the project is the work of renowned architect, Karl Fischer.
Built for a total cost of $25 million, the Hamilton will include a wide range of amenities such as a 1,000 square foot residents lounge that can easily be used for everything from housewarming parties to office spaces for tenants who choose to work from home. The building will also feature a complete game room and includes space for retail establishments on the ground floor.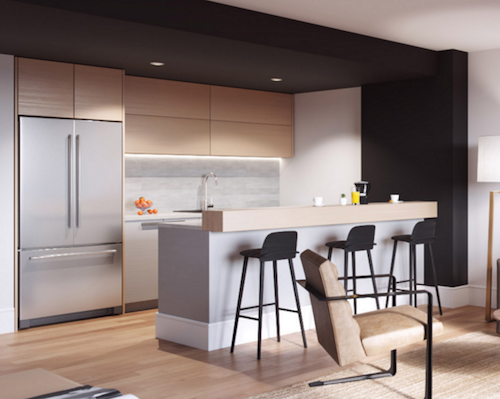 The kitchen is specifically designed with entertaining in mind, with its caesarstone countertops that act like a breakfast bar, remaining open to rest of the apartment. The floors are lined with wide plank wood, while the bathrooms feature Italian porcelain tiles. Apartment are filled with modern technology, built-in stereo speakers, and music/ipod docks.
Once finished, the Hamilton will feature a total of 92 luxury apartments that range in size from studios to three bedrooms—Three bedroom apartments will start at approximately $4,000 per month in rent, while studio apartments will run from $1,800.