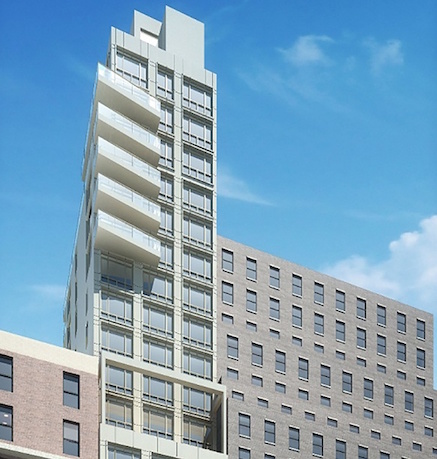 More spectacular views of Bryant Park will be had by future residents who will occupy the soon-to-be rental building at 1050 Avenue of the Americas. The plans for this 24-story building were filed by Skyline Developers in December of 2014, and are finally taking effect, putting $26 million into the project.
The luxury boutique rentals will sit between 39th and 40th street, just a block away from Bryant Park. The ground floor of 1050 Avenue of America's will be retail, and the second floor is planned to have a gym, as well as a terrace for all residents to enjoy.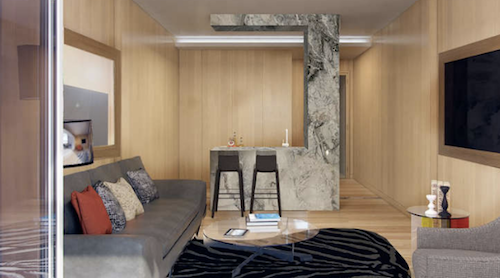 Not too much has been revealed on the project, although, recent renderings of the building unveil its stunning, top floor balconies. With 61 units, 1,000 square feet each, the building will span a total of 56,784 square feet and is planned to include extra storage, private resident lounge, and more. Floors 22 through 24 will be occupied by a triplex penthouse.
Construction will begin in the spring of 2017, with residents expected to occupy the building by 2018.