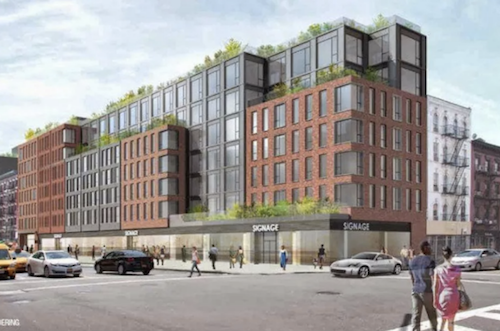 13 months after demolition work at two sites in the East Village, foundation is finally set for two new residential buildings. Extell's towers, one located at 500 East 14th and the other at 524 East and 14th Street, will both rise 7 stories with retail components at ground level.
500 East will hold 106 rental apartments and the tower at 524 East will hold 44. Of the apartments, 32 of them will be affordable units. Last month, it was unveiled that one of the soon-to-be residential building's retail space may be occupied by a Trader Joe's grocery store.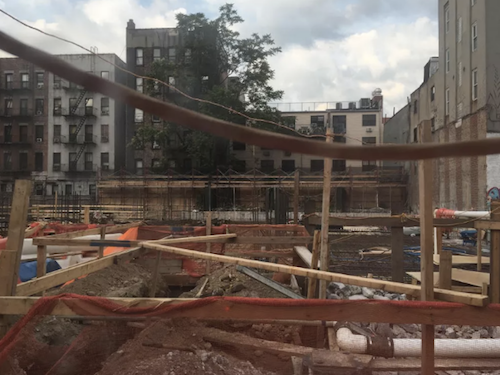 The developers demolished a series of one-story buildings including the former ABC Animal Hospital, Rite Aid, Bargain Express and more, between Avenues A and B, along 14th Street for this project. The only remaining building is an apartment building at 520 East 14th Street, as it was unable to be sold, or leased. Extell paid $35 million from Solil Management for the 99-year lease, and is expected to have the project completed by this year.