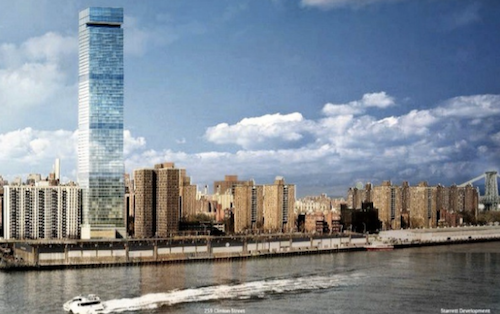 Renderings of 259 Clinton st.
The skyline of the Lower East Side continues to change, with L+M Partners and CIM Group's towers at 259 Cherry Street, as well as Extell's condo building at One Manhattan, and now, joining these two large development projects at 259 Clinton Street, Eastman Architects will bring the 724-foot, glass tower that will hold 732 apartments within the 62-stories.
The ground-floor of the building will be retail and 25 percent of the apartments will be permanently affordable with a large portion set aside for low-income seniors.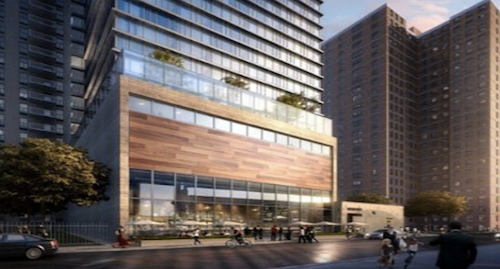 Rendering of the facade
The renderings revealed a two-story podium with extra-high ceilings. The entrance to the lobby will be on Clinton Street with landscaped gardens surrounding the building, and the third floor will have a terrace.
Construction at 259 Clinton Street will begin in 2018 and is not planned to be completed until 2021.