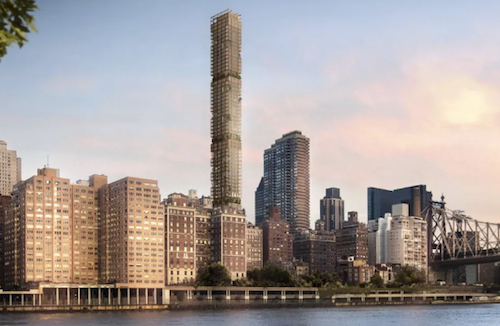 Rendering by Foster+Partners via Bauhouse Group
Gamma Real Estate has already filed plans to build a 67-story residential building at 3 Sutton Place, only weeks after purchasing the site for about $98 million.
In total, the site is 262,069 square feet and will hold 389 apartments within the 844-foot tower. Each floor from two through 66 will hold only two units, and the building's amenities will occupy floors one through five–slated to feature a playroom, state-of-the-art fitness center, conference room, and lounge.
The original plans for 3 Sutton Place were to erect a 900-foot tower, but the community pushed to get the area rezoned to limit building heights to 260 feet. Although plans are now filed, the firm is continuing to consider all their options for this new development site.