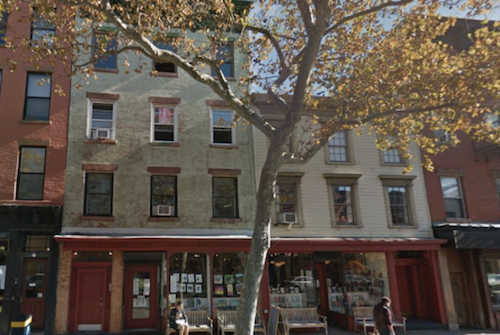 161 and 163 Court Street via Google Maps
Just two months ago a beloved Brooklyn bookstore officially closed after being in business for over 30 years. The owners of the quaint store sold the two buildings to developer Eastern Capital for $13.6 million. Recently, some news has been unveiled on what the plans are for this space.
One of the buildings at 163 Court Street will remain its same height, but workers will be adding more space to the back of the site as a way of enlarging it, as well as conducting some major interior renovations. As for the other building at 161 Court Street, plans revealed that it will grow one more story, making it a total of four, and the interior will be converted into six new units–one of which will be a duplex. At the ground floor of the building, there will be room for retail space, with no word on what it will be.
The architect of the building is Charles Mallea, an iconic architect known for his most recent work on the Williamsburg's Jenga-like structure.
Not much else has been revealed about the development, and as of right now, these plans are not set in stone.