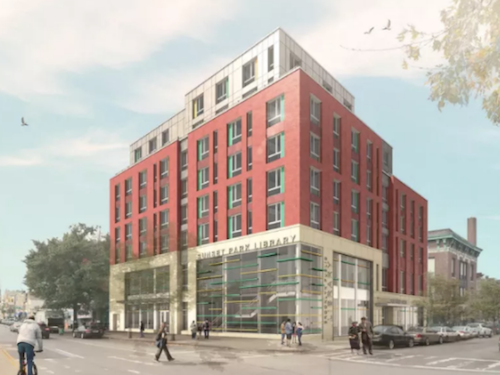 Courtesy of Magnusson Architecture and Planning PC
Affordable apartment options have come to Sunset Park at 5108 Fourth Ave. The current one-story public library will grow 7 more floors and hold 49 affordable units for low-income tenants, including those who qualify for federal housing assistance.
Recently, the City Council approved the plan to redevelop the Sunset Park library, planned to span 21,000 square feet of the ground floor.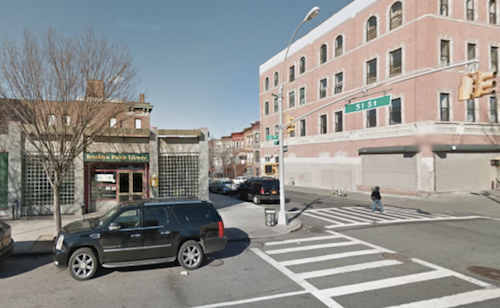 5108 Fourth Ave via Google Maps
Tenants who receive a yearly income starting at $22,500 for a single person and up to $86,967 for a family of four will qualify for the city's affordable housing lottery. Nine of the units will be for victims of domestic violence who have been living in shelters, eight units will be accessible, and another eight will be home to Section 8 vouchers.
For the remaining 7 floors above, there will be 39 apartments starting at $532 for a studio, to $1,272 for a three-bedroom as well a 10 other apartments that will be marked for higher-earning tenants.
The project has been in the works since 2014, with no word on when it will be complete.