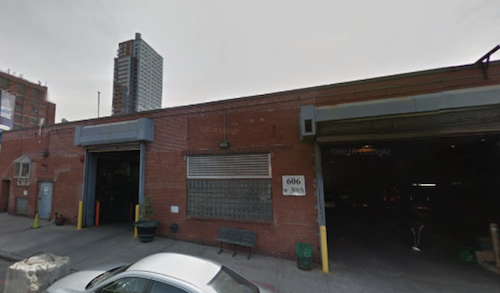 606 West 30th Street currently via Google Maps
Two new residential buildings are coming to West Chelsea, located just pass the new Hudson Yards development that will bring over 1,000 new apartments to West Chelsea.
The two lots are currently home to a Mobil gas station, a sanitation building, a Port Authority office building, and more, but were purchased in 2014 by Douglaston Development who plan to build a two-tower rental residential structure.
Once Douglaston purchases the 150,000 square feet of air rights, they will build a 62-story building that will hold 990 apartments at 601 West 29th Street, and a smaller tower at 606 West 30th Street that will stand 32-stories tall and hold 206 rental units. According to sources, 20 percent of the units will be affordable and 15,000 square feet of retail space will be at the base of the tower at 601 West 29th Street.
Construction will begin once air rights are approved.