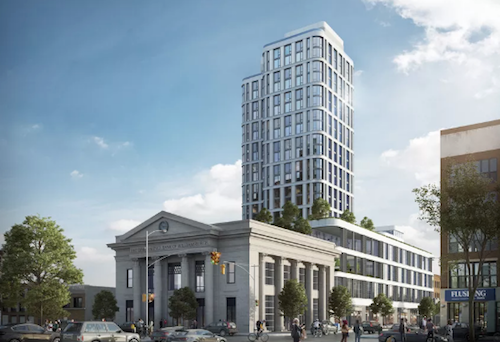 Renderings via Fogarty Finger
About a year ago plans were revealed for a new rental residential behind the Williamsburg Bank, and now renderings of the building are available to the public.
The developers Charney Construction, Tavros Capital Partners, and 1 Oak Contracting purchased the site for $80 million last year. They have teamed up with an architecture firm that designed the building after Frank Lloyd Wright's Johnson's work. Renderings reveal the interior of the building to have columns, skylights and are covered in white terra cotta.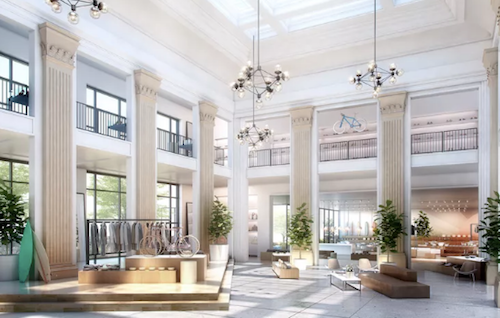 The building will be known as The Dime, and will be a 22-story tower with 177 rentals which includes two penthouses and space set aside for offices and retail.
Apartments offered are studios and one-bedrooms and will come with full access to the building's amenities such as a basketball court, yoga room, lounge room, and amazing views from the rooftop deck.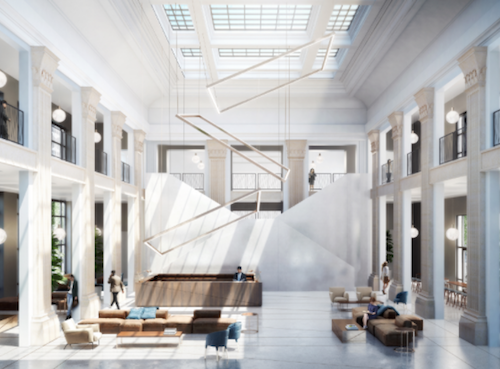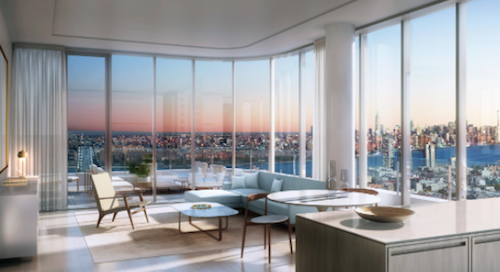 Construction is already underway and is expected to be complete by spring 2019.