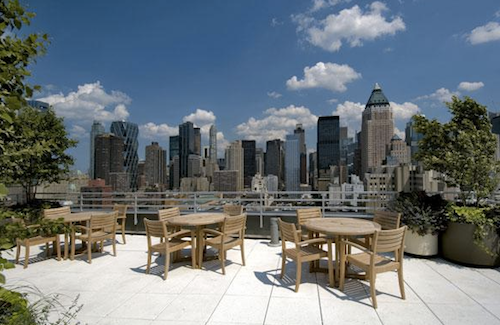 View from the Avalon Clinton terrace
The new standard for modern luxury developments in New York City is to provide the lavish amenities that every New Yorker looks for. Some developments take that standard a step further by offering some truly over-the-top perks. Here are three buildings in Manhattan that are all jam-packed with amenities.
This 23-story tower is located between the busy streets of Midtown West at 510 West 52nd Street, but its many amenities allow for residents to avoid the crowded streets. They include a lounge room, a children's playroom, screening room, library, laundry service, health club, rooftop terrace and deck, fitness center, landscaped garden, and more. Each of the 627 homes features beautiful oversized windows, wooden cabinetry, granite countertops and some even include their very own private balconies. Currently still available are studios to two-bedroom apartments as well as penthouses, starting at $3,250 per month.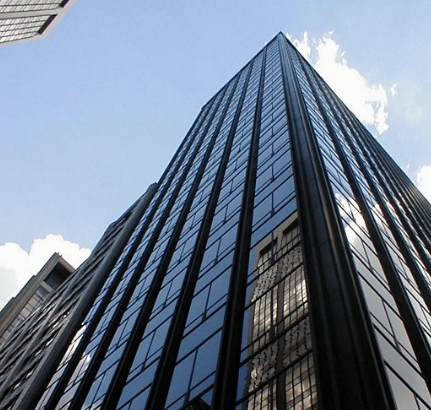 `
Dwell 95
Located in a neighborhood that's filled with history, the Financial District, this amenity-packed tower sits proudly at 95 Wall Street, stretching 22-stories tall with 507 units, all of which include rich oak wood flooring, crystal chandeliers, large windows, gourmet kitchens, wooden cabinetry, and more. Every resident has access to the building's screening room, fitness center, billiard room, bike room, massage room, health club, children's playroom, and the rooftop terrace. Currently still available are studios starting at $2,800 per month, one-bedrooms for $3,700 a month, and two-bedrooms for $4,000 per month.
Moving uptown to the elegant UWS, at 200 West 67th Street you will find this beautiful 43-story tower that holds lavish apartments complete with modern amenities. The gourmet kitchens feature quartz countertops and stainless steel appliances and there are also floor-to-ceiling windows, mahogany hardwood floors, and some apartments also include private balconies. AIRE offers residents access to two sound-proof rehearsal rooms, a library, parking area, indoor and outdoor children's playroom, a half-acre elevated park, pool, and much more. This rental still offers studios to three-bedroom apartments starting from $3,600 a month.