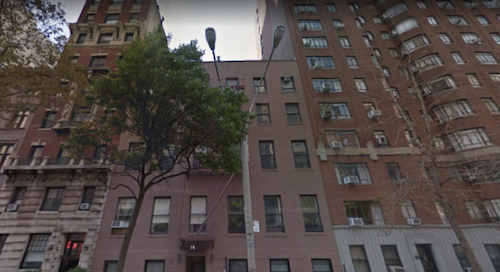 15 Fifth Avenue Currently, Via Google Maps
The starchitect Robert A.M Stern has designed a new development to rise in Greenwich Village at 14 Fifth Avenue, which will stand as one of the tallest in the neighborhood.
Plans for the 27-story tower have just been filed and will now be going through the process of gaining approval. The site is within the Greenwich Village Historic District, which means it must be first approved by the Landmarks Preservation Commision.
The project will be developed by Madison Realty Capital, who purchased the five-story rental building that currently stands at 14 Fifth Avenue for $28 million in 2015. The group plans to replace the building with high-end rentals. The site also has air rights that would allow for the building to triple in size, and the developers plan to also potentially expand in the future.
The proposed building is only 27-stories tall, which is quite small compared to other sky-reaching buildings in Manhattan, but if the project is approved, it will tower over most of the other buildings in the neighborhood.
Greenwich Village still stands as one of the most attractive and sought-after neighborhoods in the city with its tree-lined streets, outdoor restaurants and cafes, endless adorable boutique shops, and more. It's no surprise that the developers are hoping to bring more rentals to this quaint neighborhood.